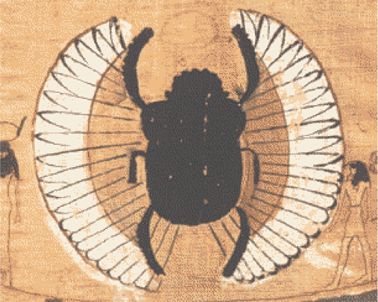 Scarab Beetle
~
One of the most famous of all Egyptian amulets, the sacred scarab is an emblem of the Great Creator of the Universe and is a symbol of perpetual renewal of life. Wear scarab beetle jewelry for good luck and protection against evil.
Steve Z Paige renewed the life of an old German RG/UFM (Rettungs Gerät Unterwasser Fahrt mit Panzern) by a marriage to an old French rebreather the Fenzy NSN 4240, made in France and used by many countries for escaping tanks.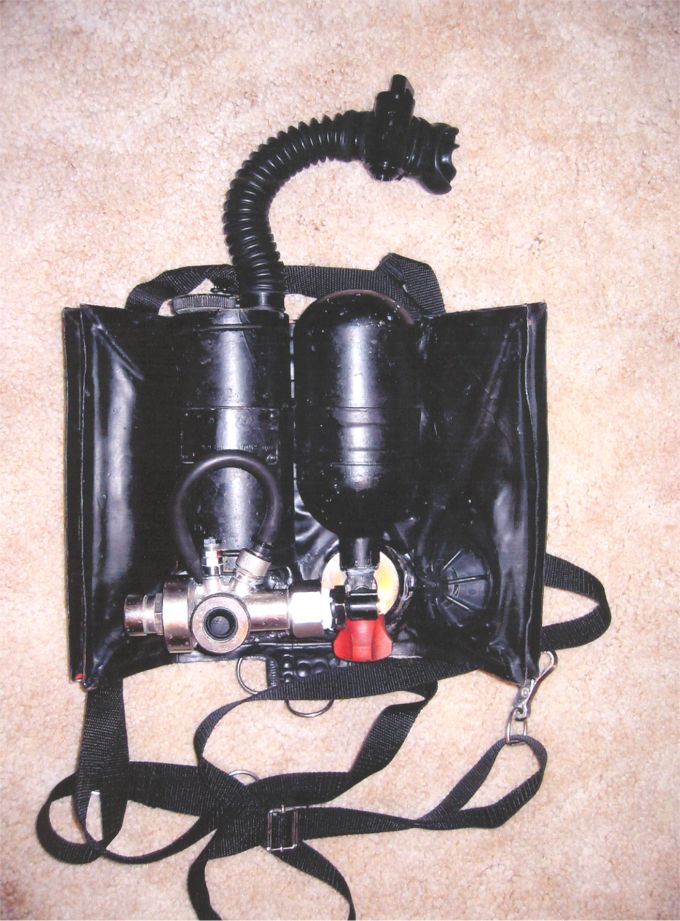 Here you see the result of the mix of the MEDI RG/UFM and the Fenzy NSN 4240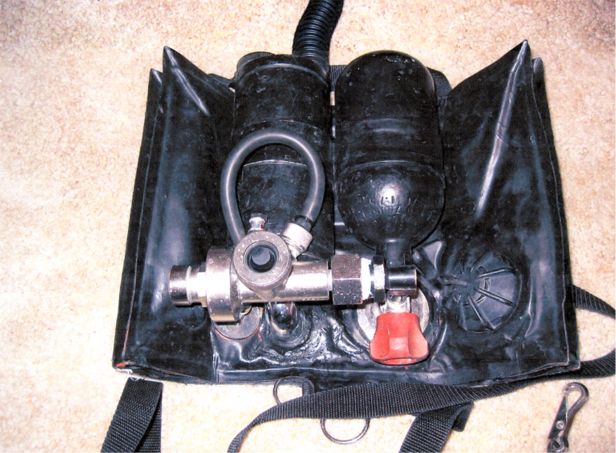 Steve wrote:
What I did with the Fenzy was block the CFM from the tank with a solid rubber plug. Then I replaced the over pressure valve with a BCD valve. I added a separate Oxygen intake connection from a car inner tube valve. I mounted the RGU/FM on the the opposite side of the Fenzy bottle by unscrewing the cap and putting some fittings to mount the RGU/FM. I ran the new CFM into the tire inner tube valve. It is so nice to carry a very good rebreather in your car glove box or lunch box that can be used any where.

Here you find another rebreather of Steve. A converted KIP 8 rebreather for UW use.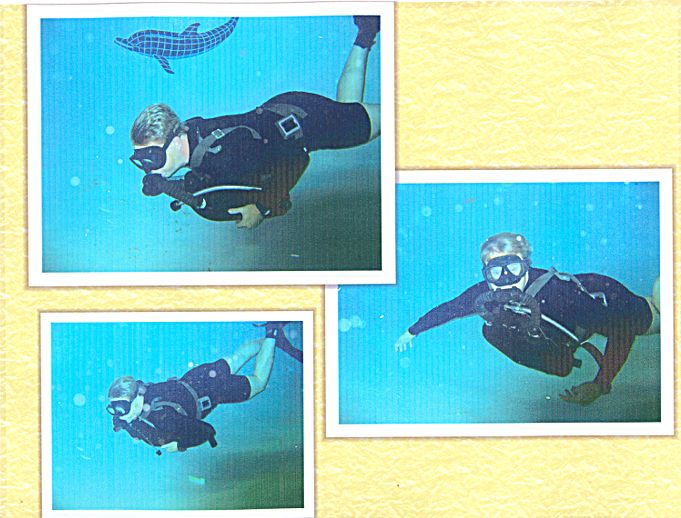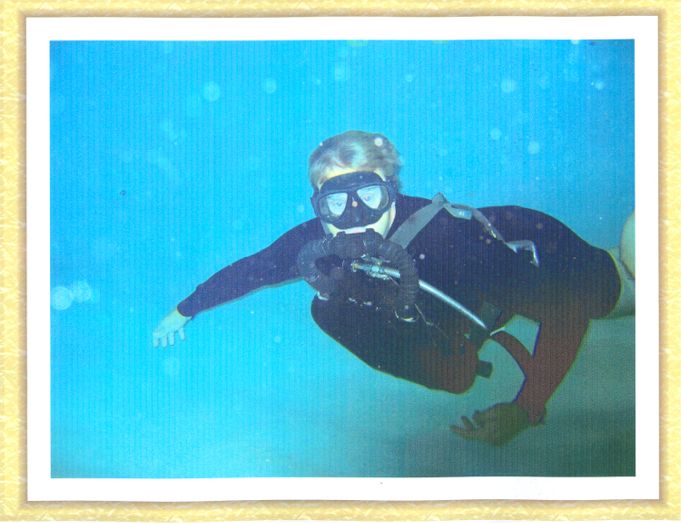 Finally a picture of Steve diving his LAR.
Steve: thank you for contributing to my web. (again) !
page added 13 September 2004