IDENTIFIED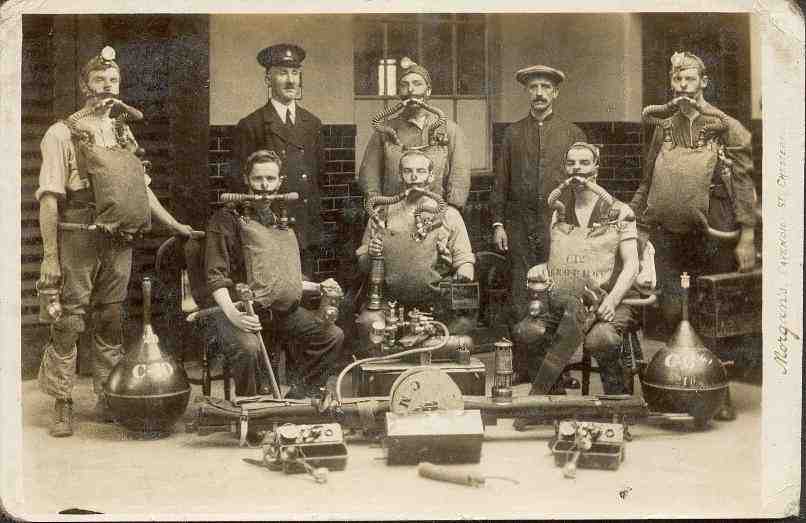 Derbyshire mine rescue team. SCBA Equipment identified = Aerorphor
Equipment is identified now by Mr. Brian Robinson. He is a mine rescue consultant in the U.K. The equipment these heroes are wearing is a very early version of the Aerorphor liquid air set. The picture is taken at Chesterfield rescue station about 1914.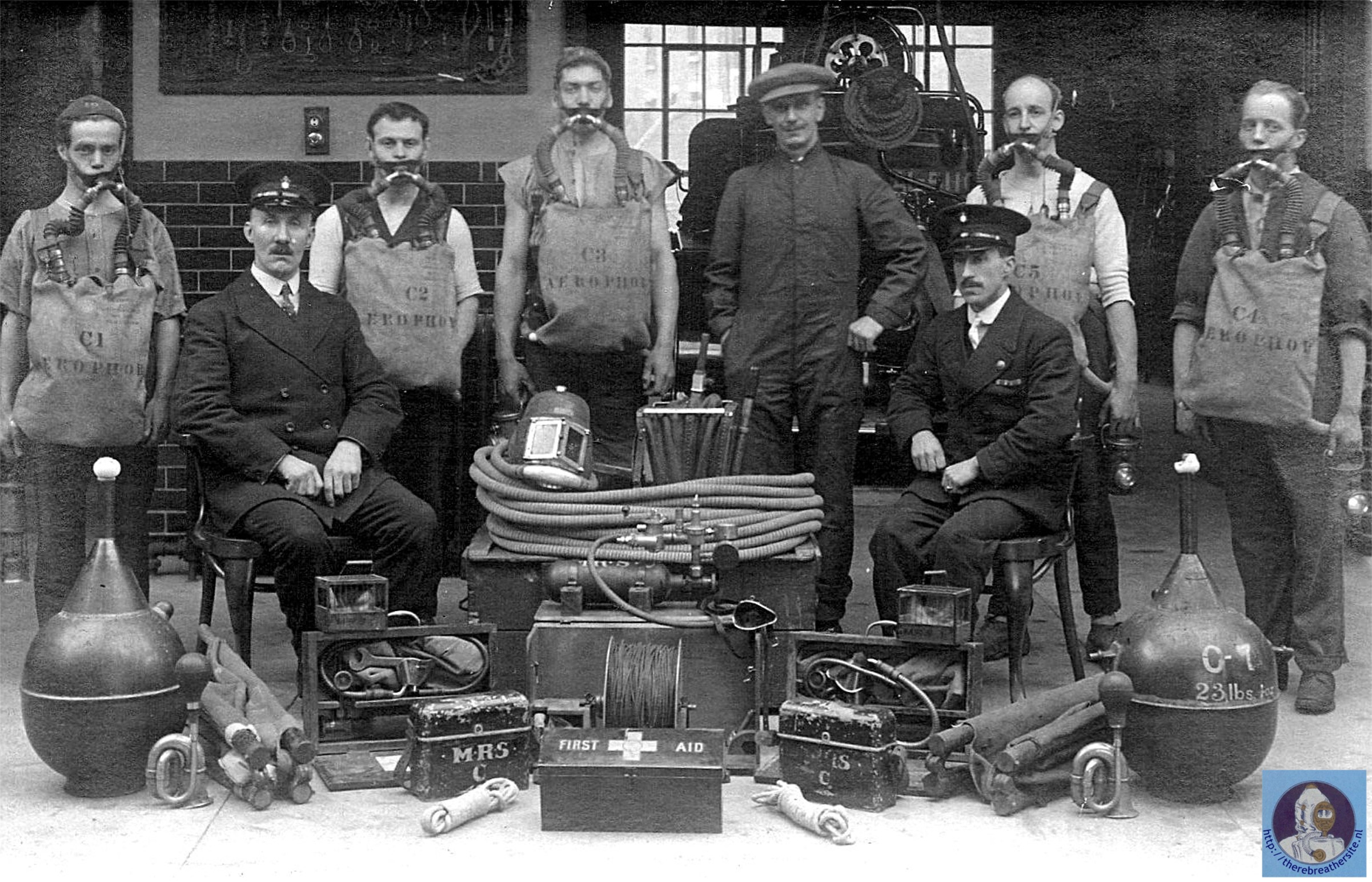 click for larger photo
Chesterfield Mines Rescue Team from about 1920. (1914?)
Man in Aerophor set C3 is Bob Harrison.
Photo courtesy of Christopher Green (Mr Harrison's great nephew)
this picture shows the smoke fighting helmet, the co2 detection birds, the liquid air flasks and the AEROPHOR!
I would like to thank Mr. Harrison for his permission to publish this fantastic photo!