Johan Duits from the Netherlands rebuild his standard Dolphin to an almost industrial design. He managed to use all techniques and remarks mentioned regarding the Kiss style rebreathers the last years. Keywords are: reliability, redundancy oxygen sensors, proven injection technique and indestructible housing of powdercoated aluminium. See for yourself. I want to thank Johan Duits for his contribution to my website. If anyone has questions don't hesitate to contact Johan who is preparing a webpage on his MCCR.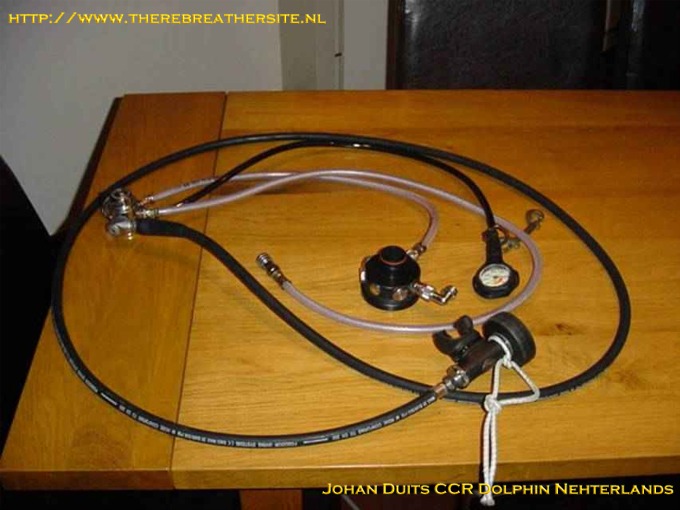 Diluent side with Poseidon first stage, diluent addition, bailout regulator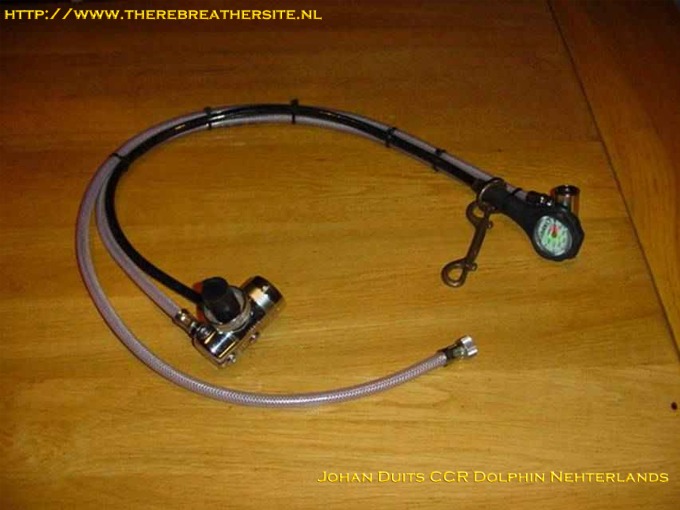 Apex first stage with fixed IP pressure and the superb new Gordon's Smith Mini Kiss Valve
Here in detail: Gordon mini Kiss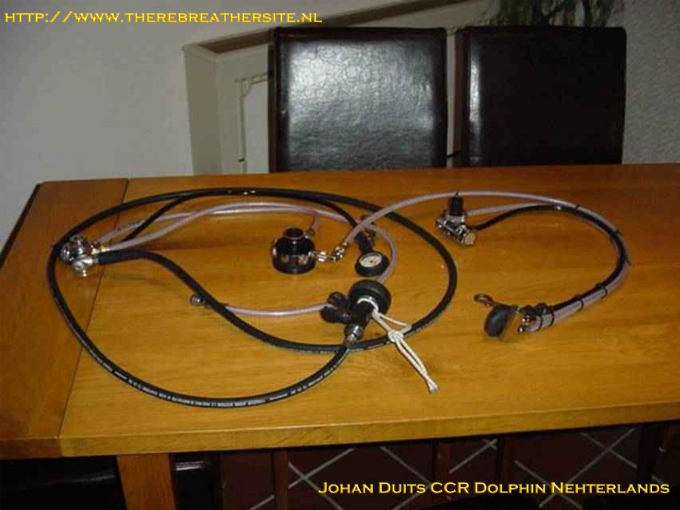 Here you see the complete gas-management system, all highly reliable parts. A pure KISS system!
Oxygauge - Suunto timer - VR3 real time decompression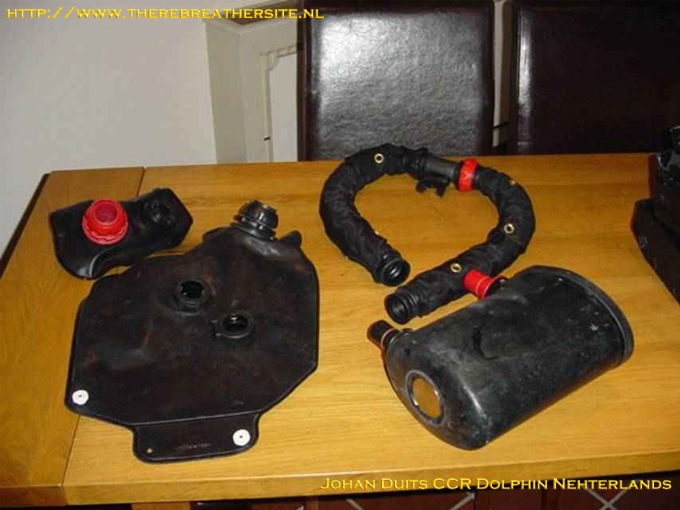 Here the adapted inner parts of the Dolphin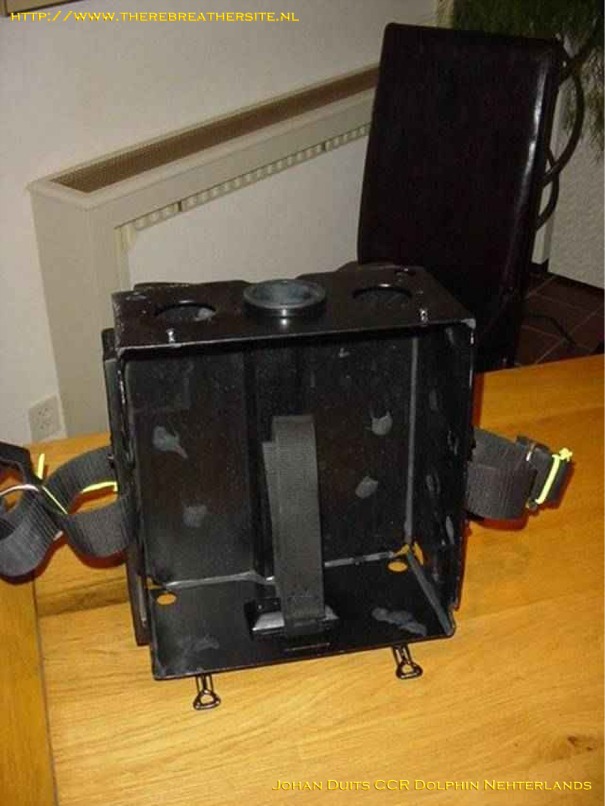 Special design: Dolphin reversed housing, aluminium.