Hi, Jan!
I am very proud to present you IDA-72SMG in action!
Now this was just only test dive in pool, but more pictures are coming!
Below you find the photos of the first testdive with my comments.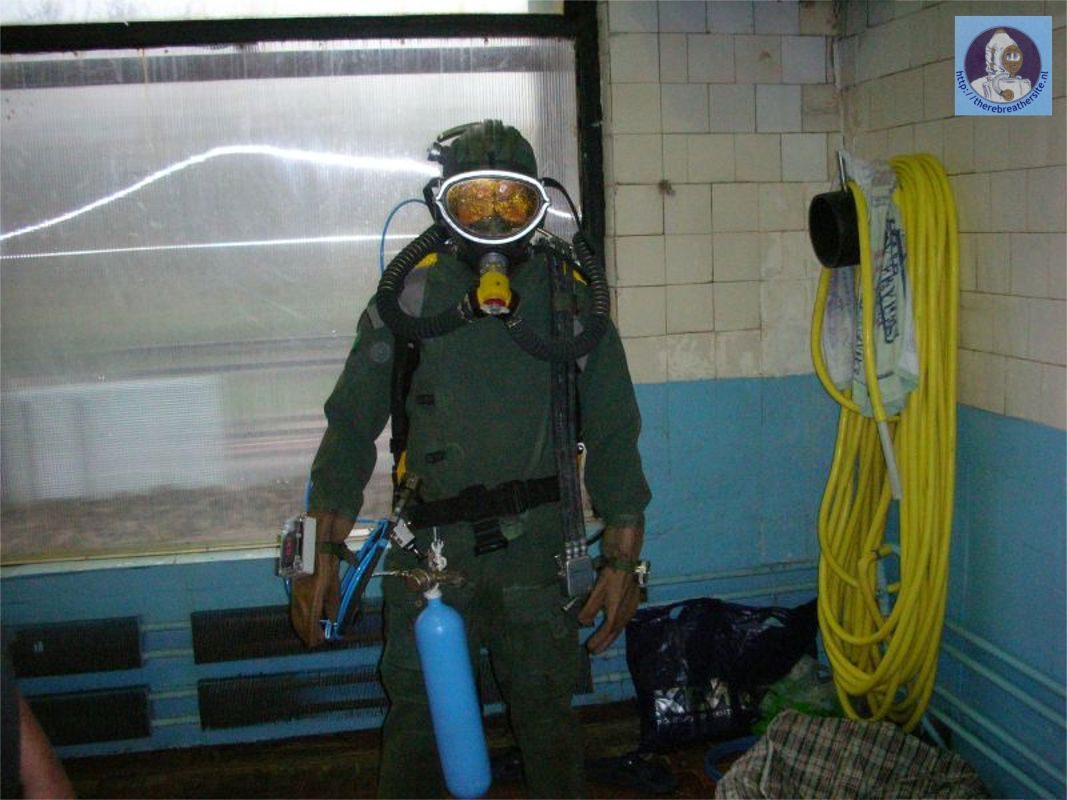 Wearing dry suit and IDA-72 you see Alexey Stekolshikow.
The dry suit was Russian military УГК-2 - Универсальный ГидроКостюм-2 ( UDS, Universal Dry Suit, Mark 2).
The suit has an integrated non-detachable mask. Blue stage cylinder on belt carry oxygen.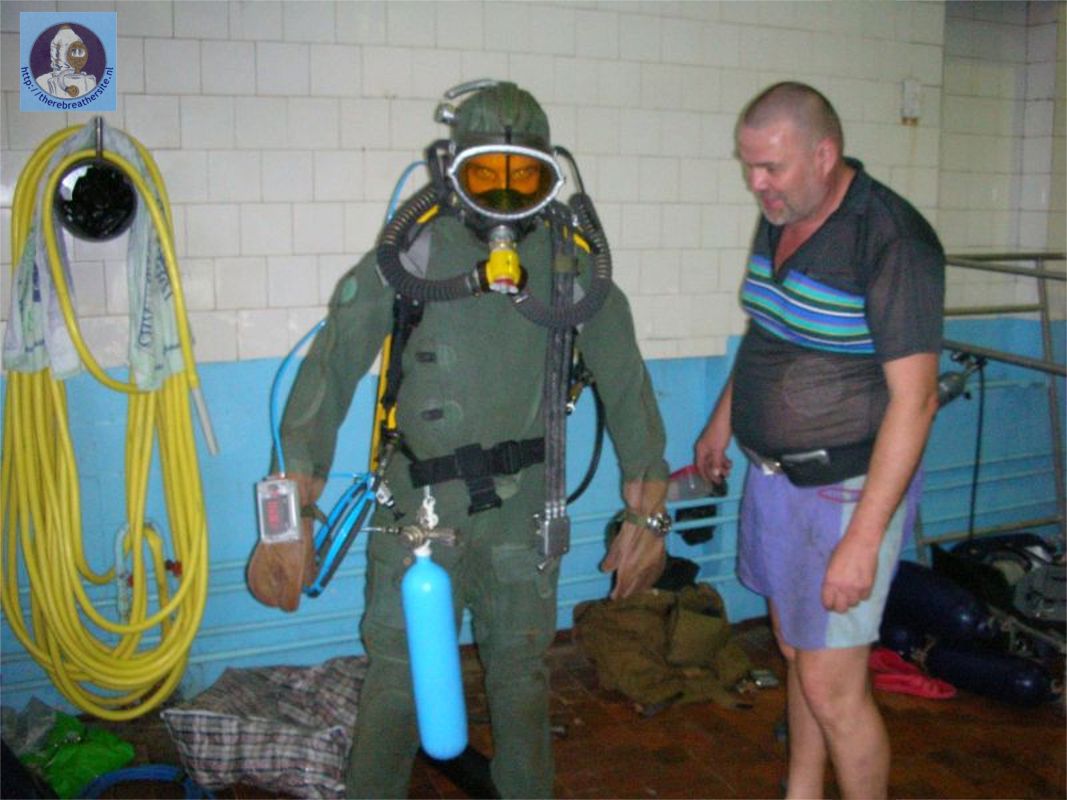 Me and my buddy Igor. Clearly visible PPO2 is the display on my right hand,
the oxygen bypass and air manometer on the right shoulder belt, and depth gauge on left hand.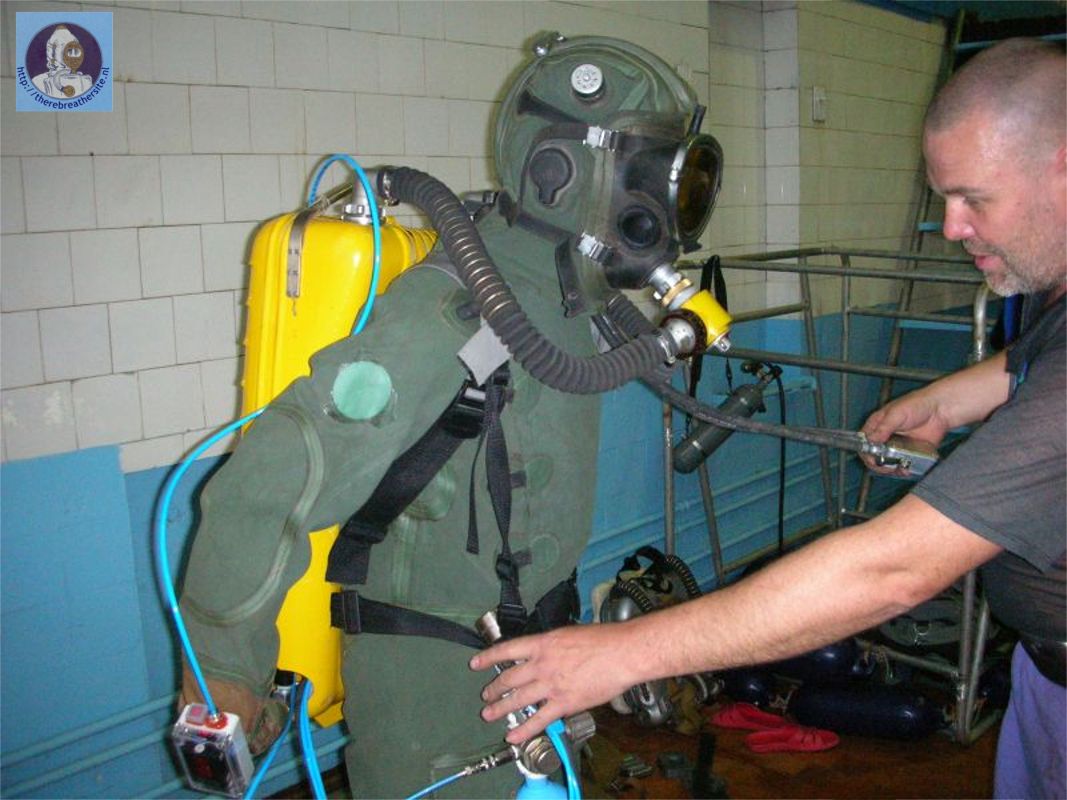 I open the gas supply valves and Igor helps me with the slightly tangled hoses.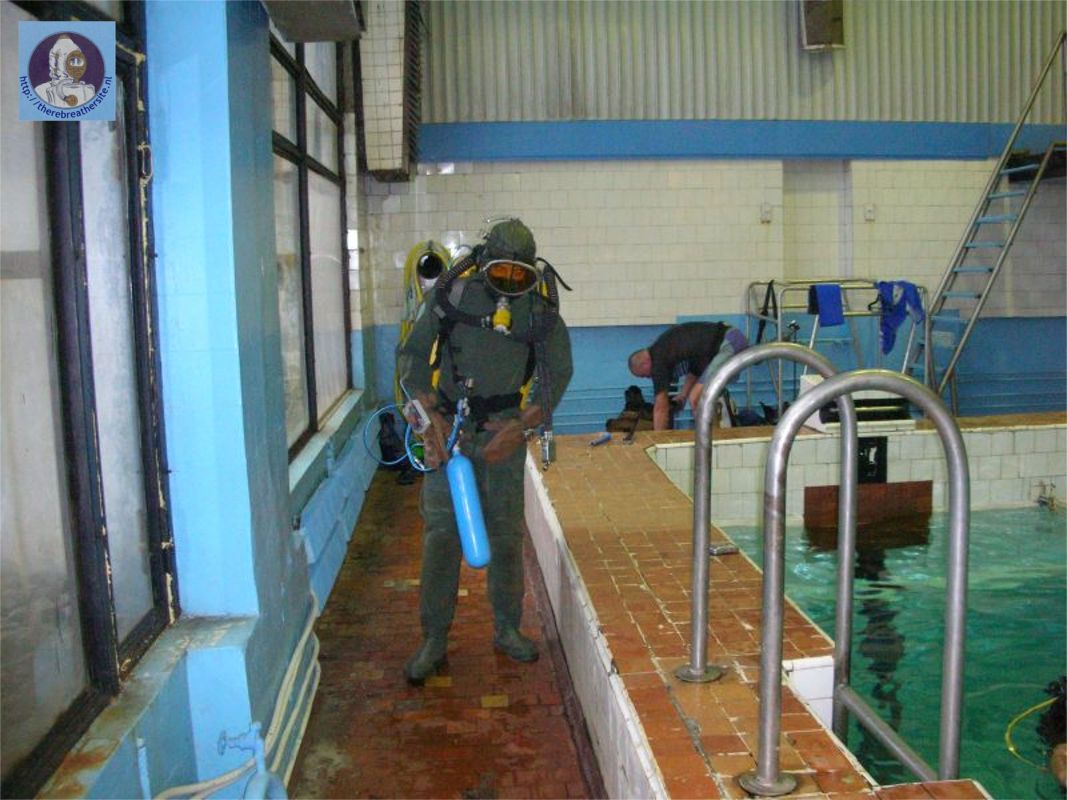 Lets go! The pool depth here is about 4 meters of depth.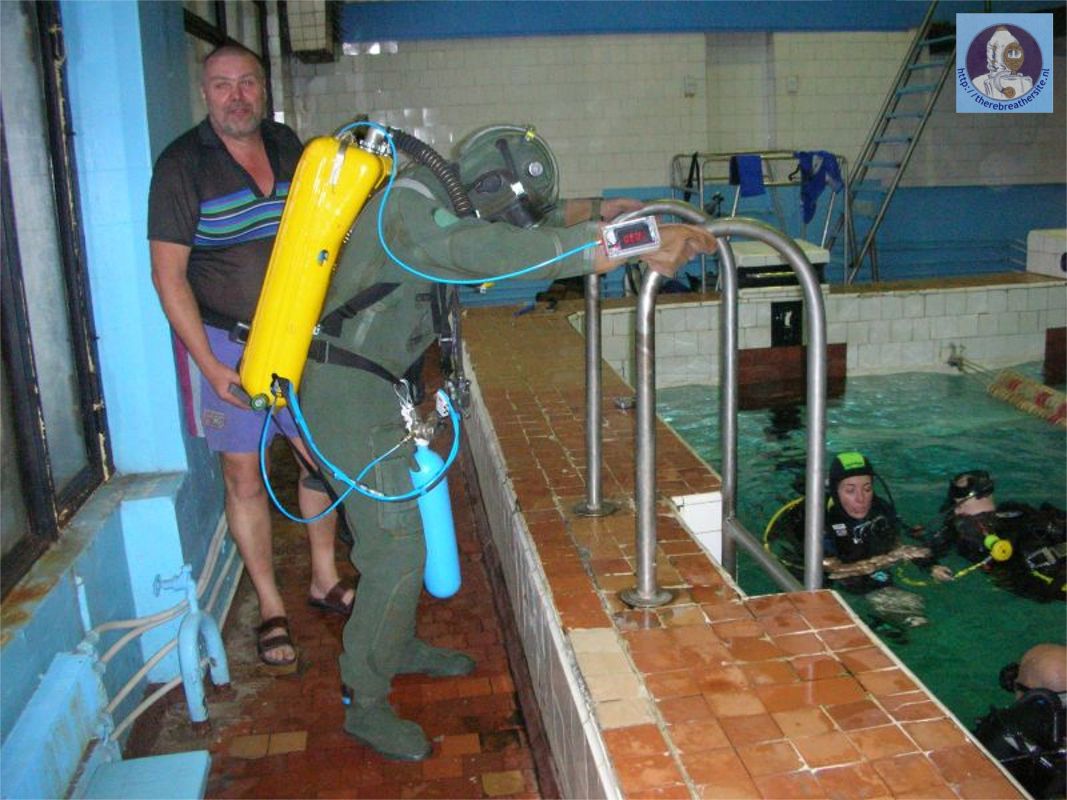 Let's go and St.Nicholas bless us! At right - divers perform training to be qualified as PADI Rescue Divers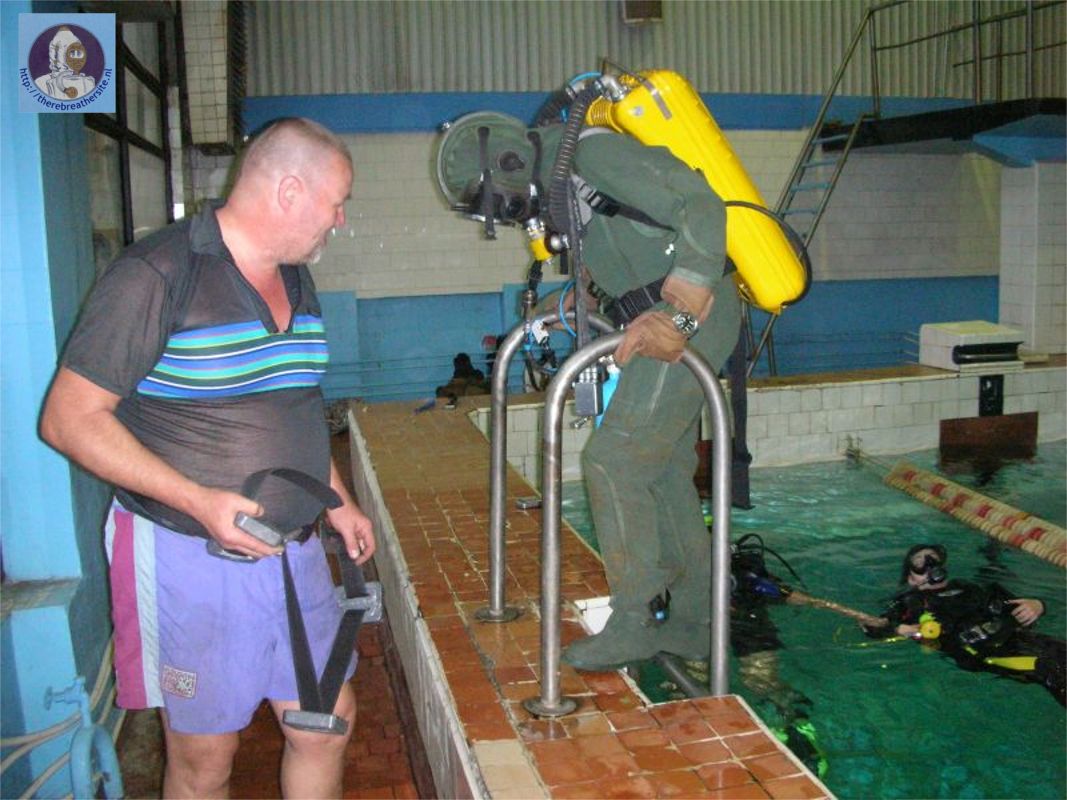 Extra weights? No, let's try to dive without it!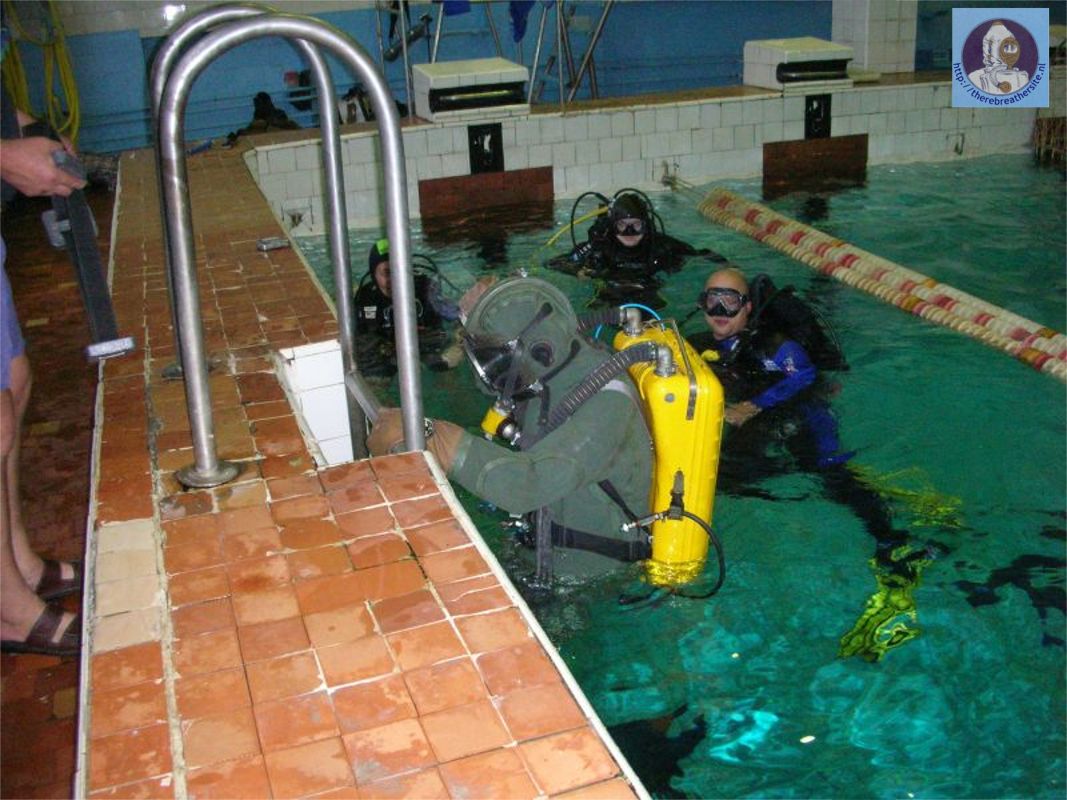 No more training? - they a very interested. What the hell goes on?
A green man with yellow box on a his back is coming into water...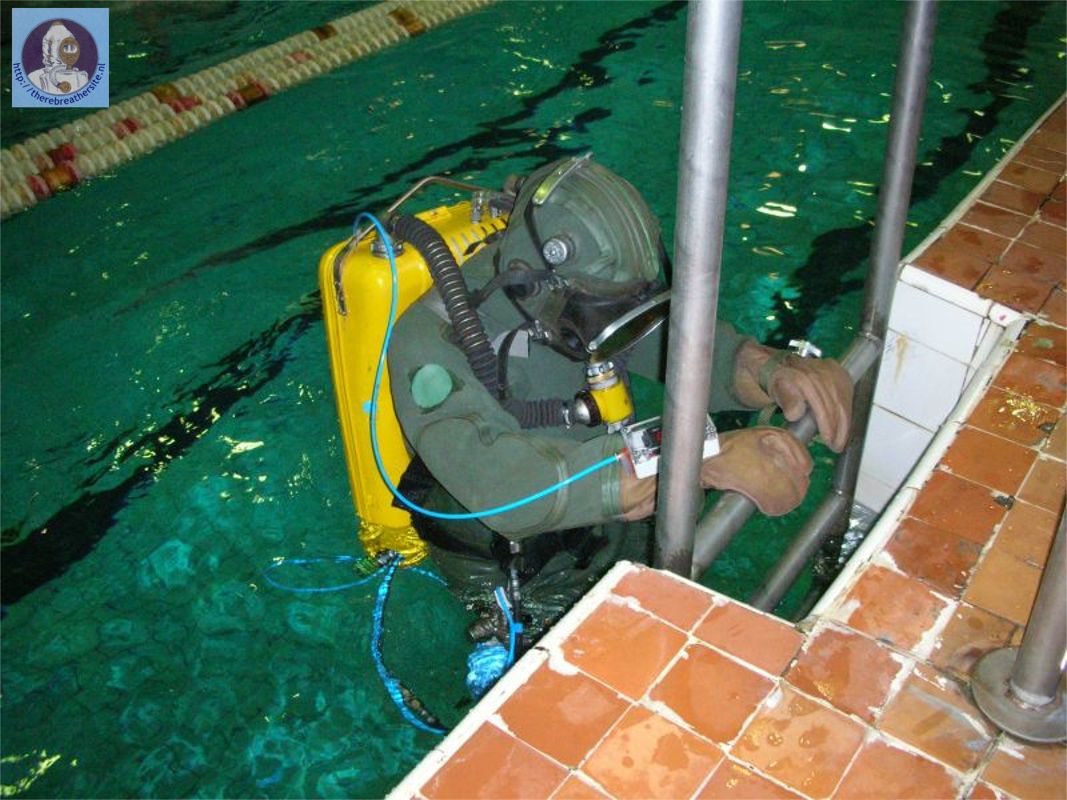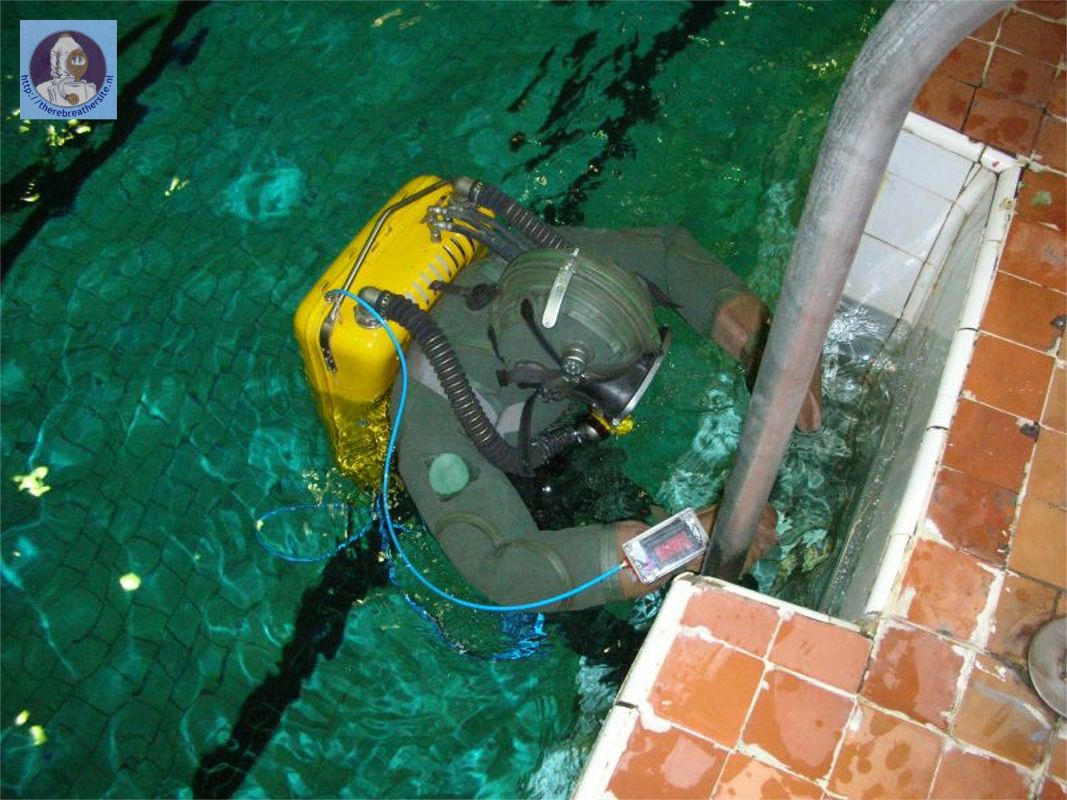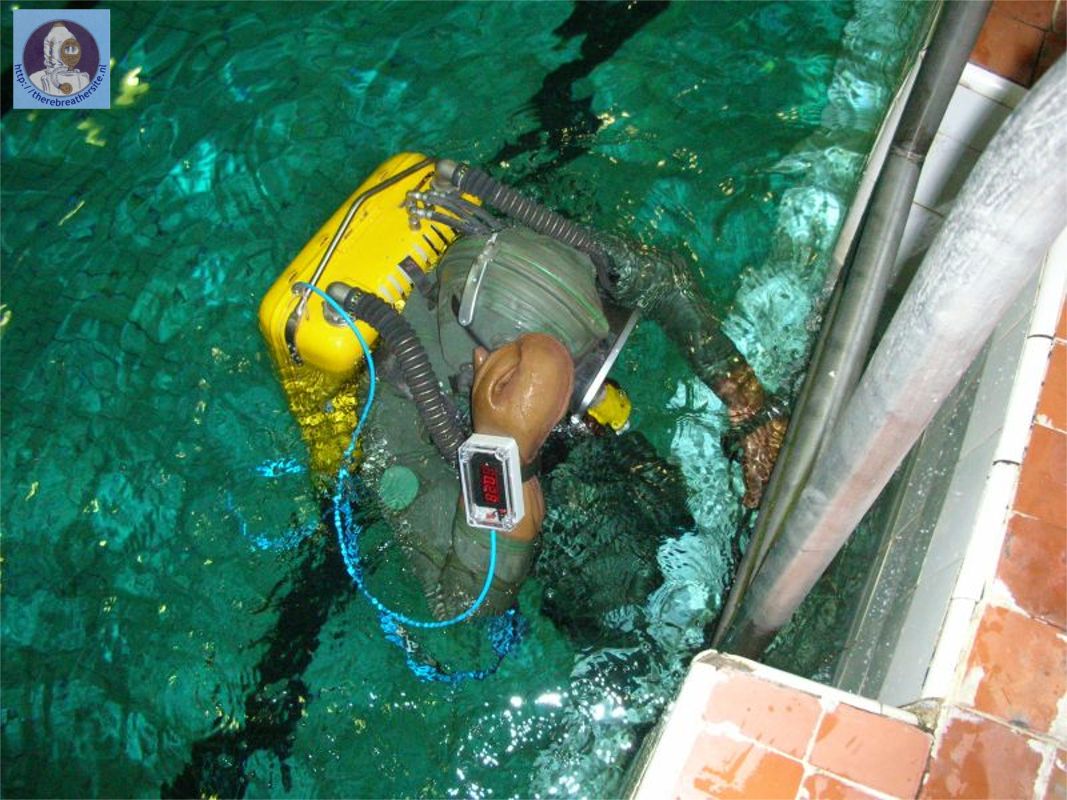 Dumping excessive air from suit via helmet valve.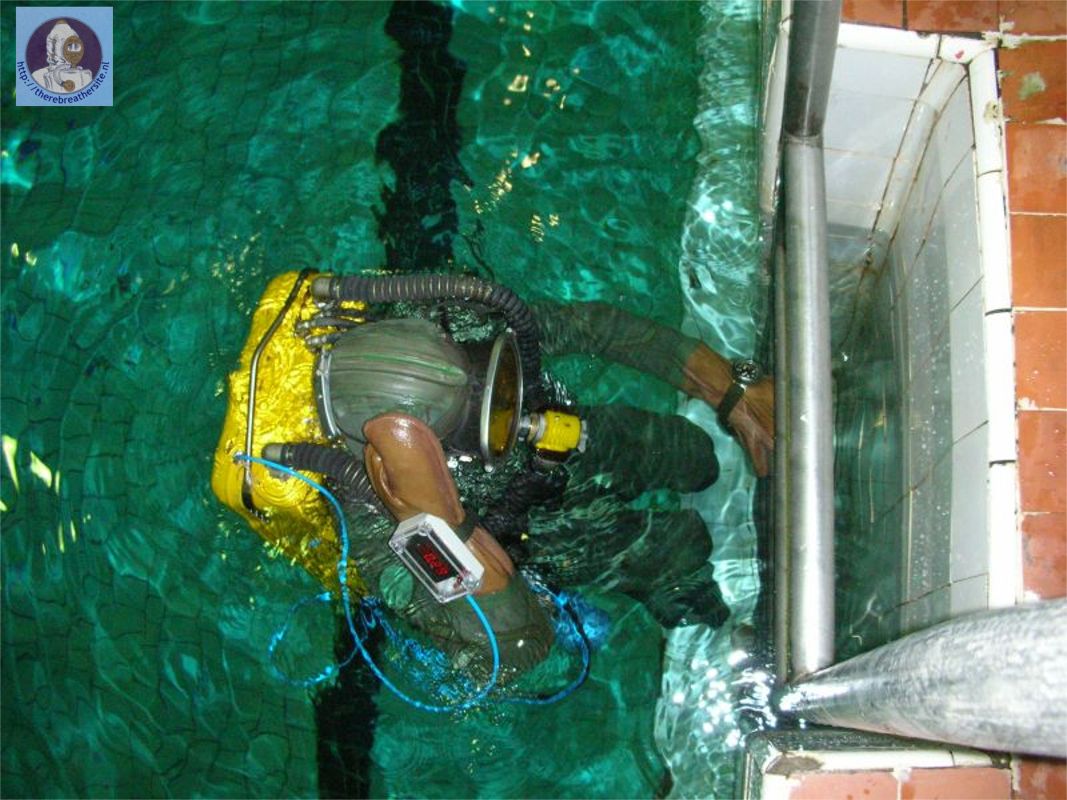 Dumping...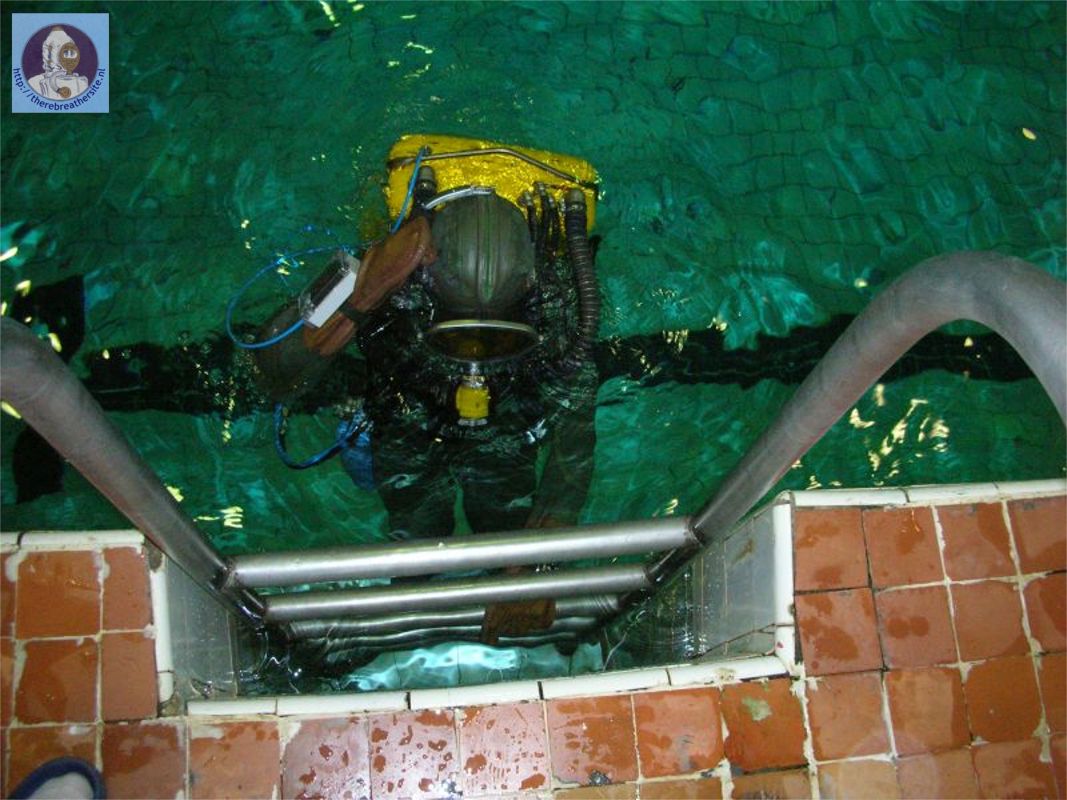 Dumping...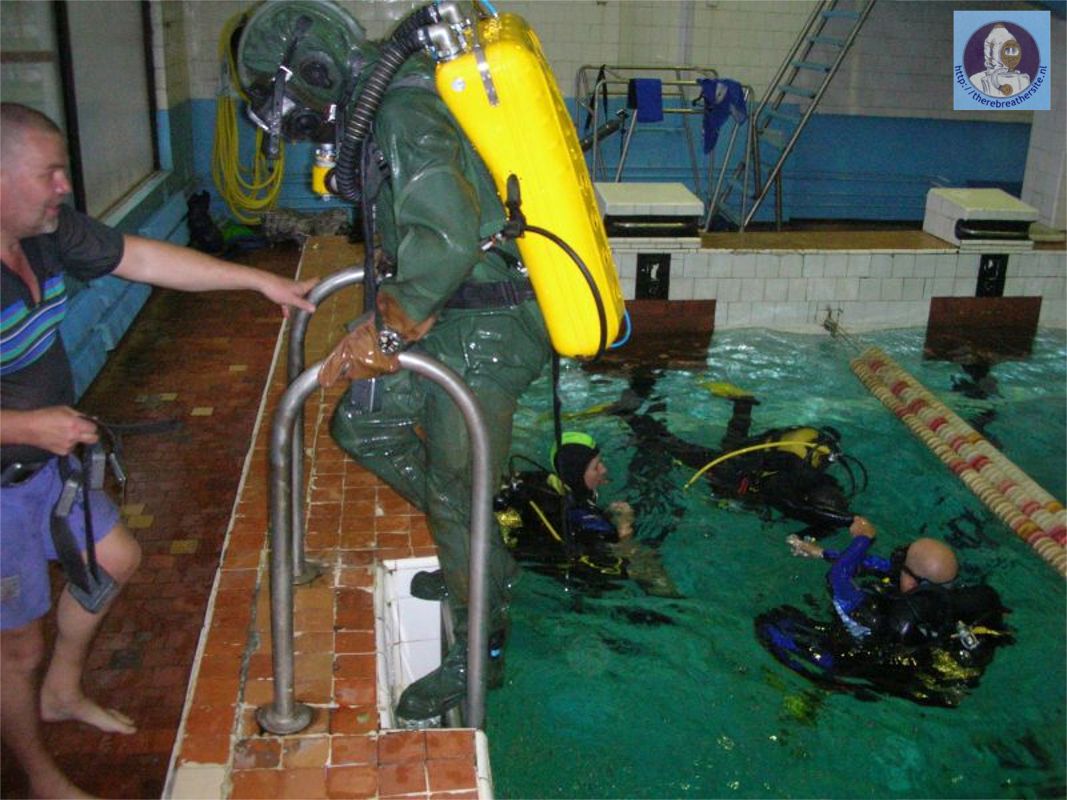 I need extra weights, please! - Ok, 2x2kg added to pockets.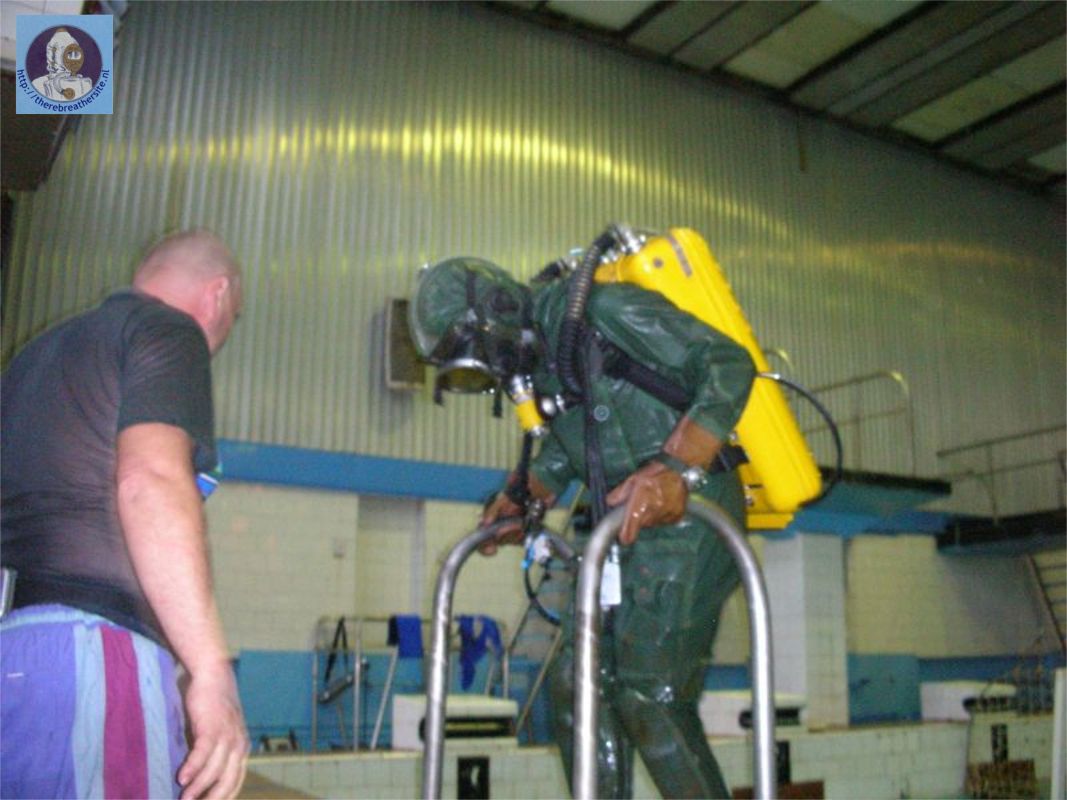 Okay, let's try again..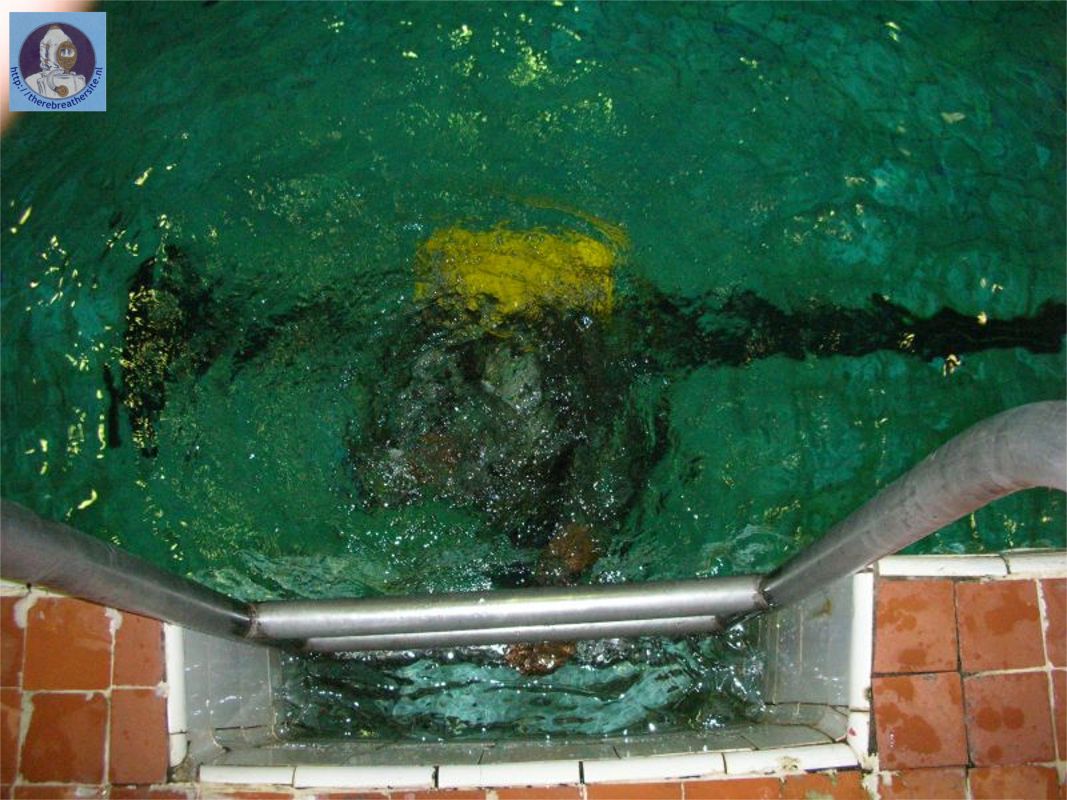 Yeah. 1,5 meters deep, underwater! Cool!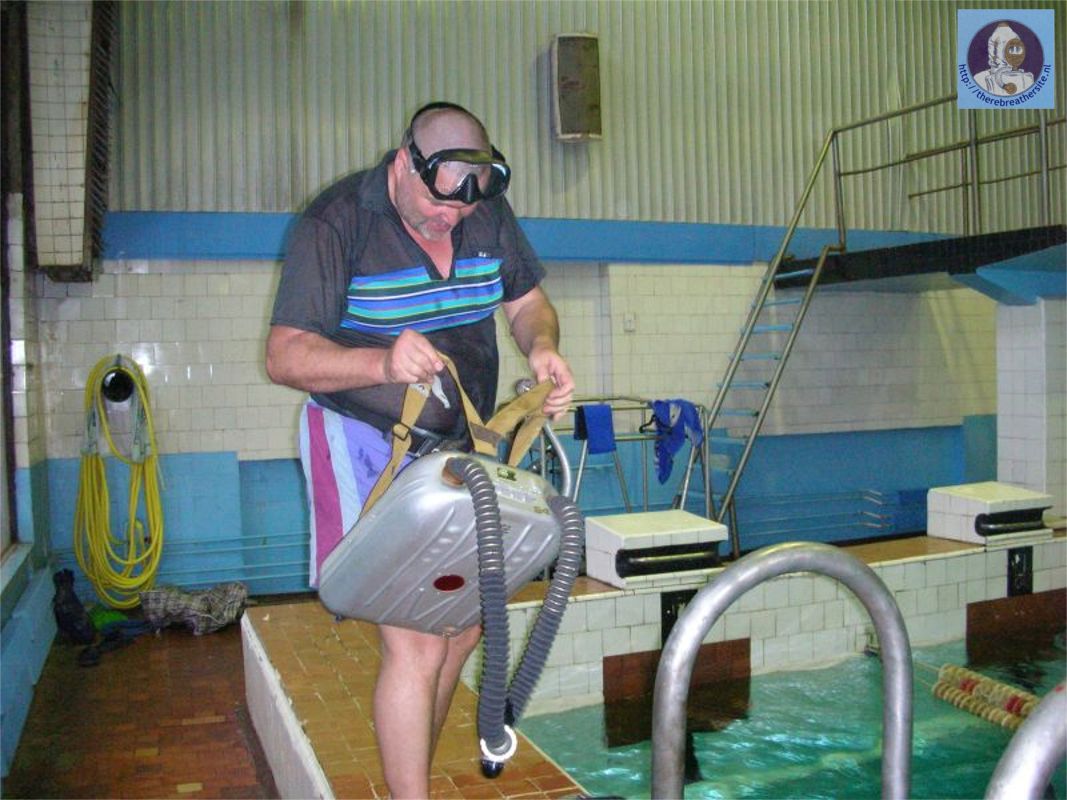 Igor is going to join me wearing his KIP-8.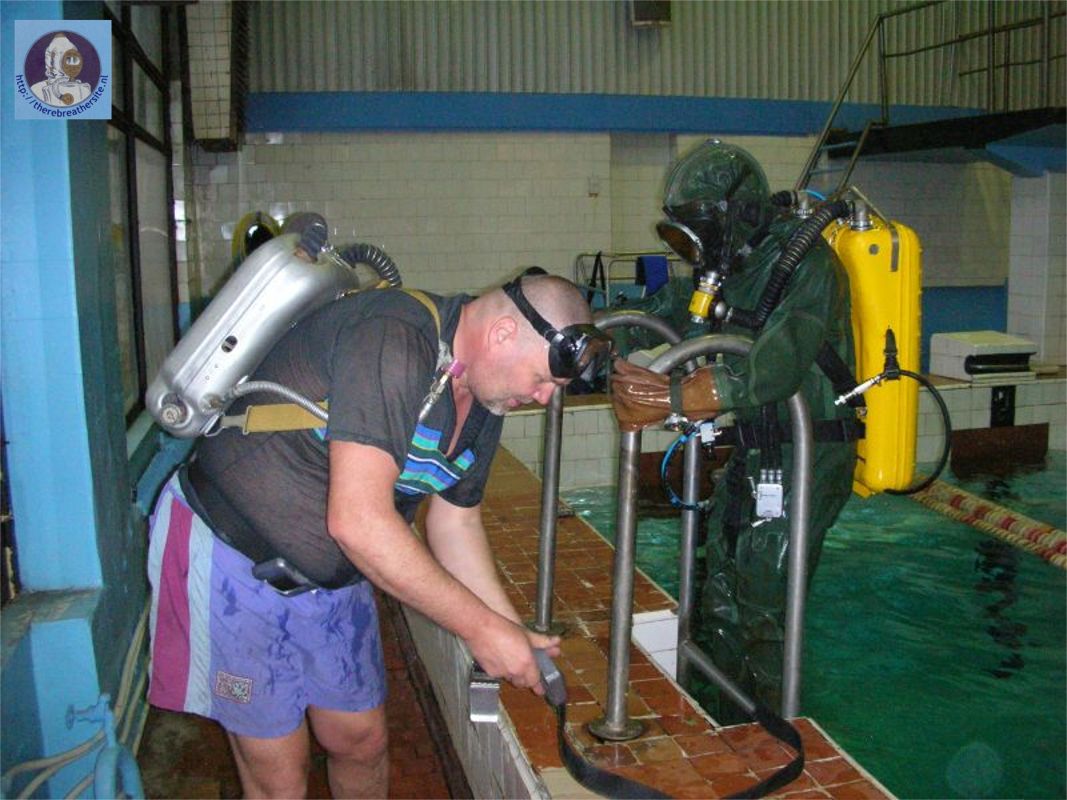 Here I am again, still need more weights, please!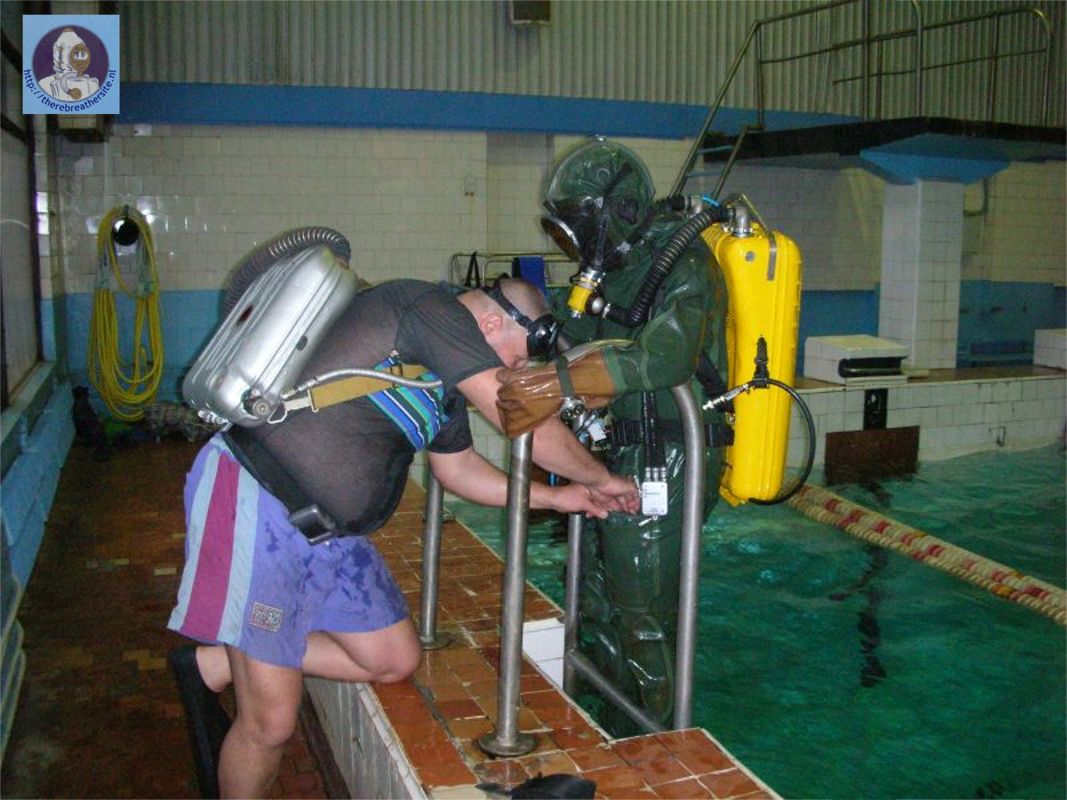 Ok, more two of 2kg added.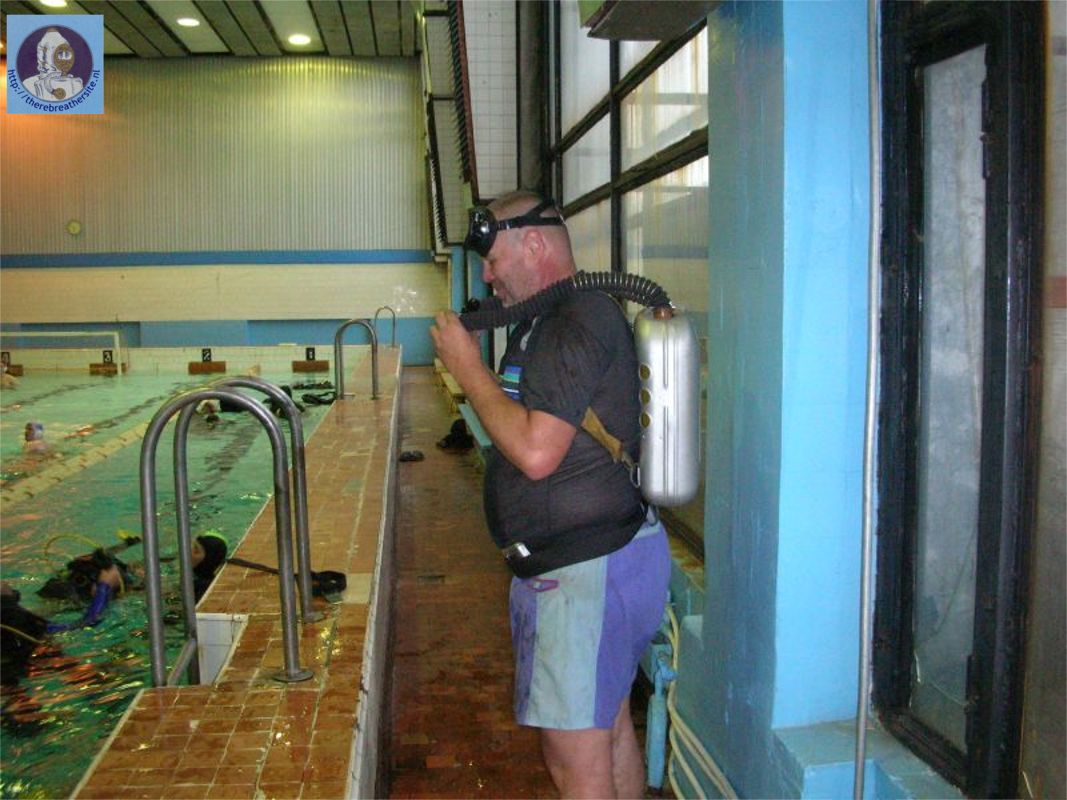 Check!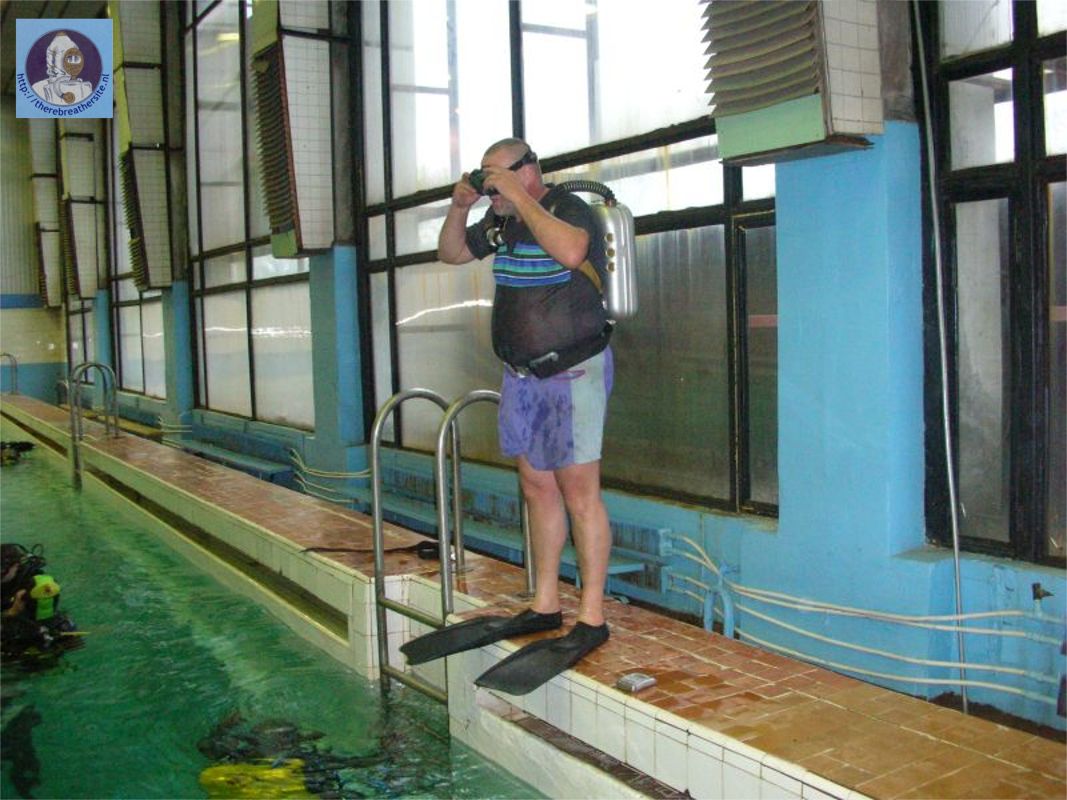 Ready!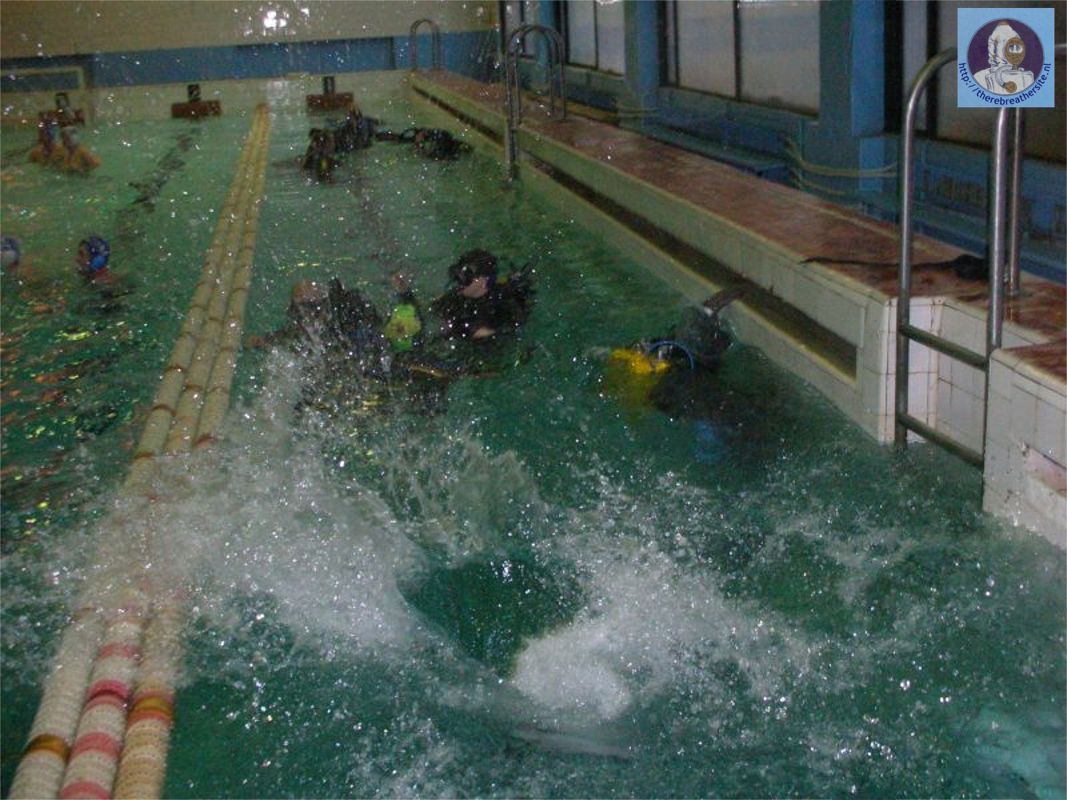 Go!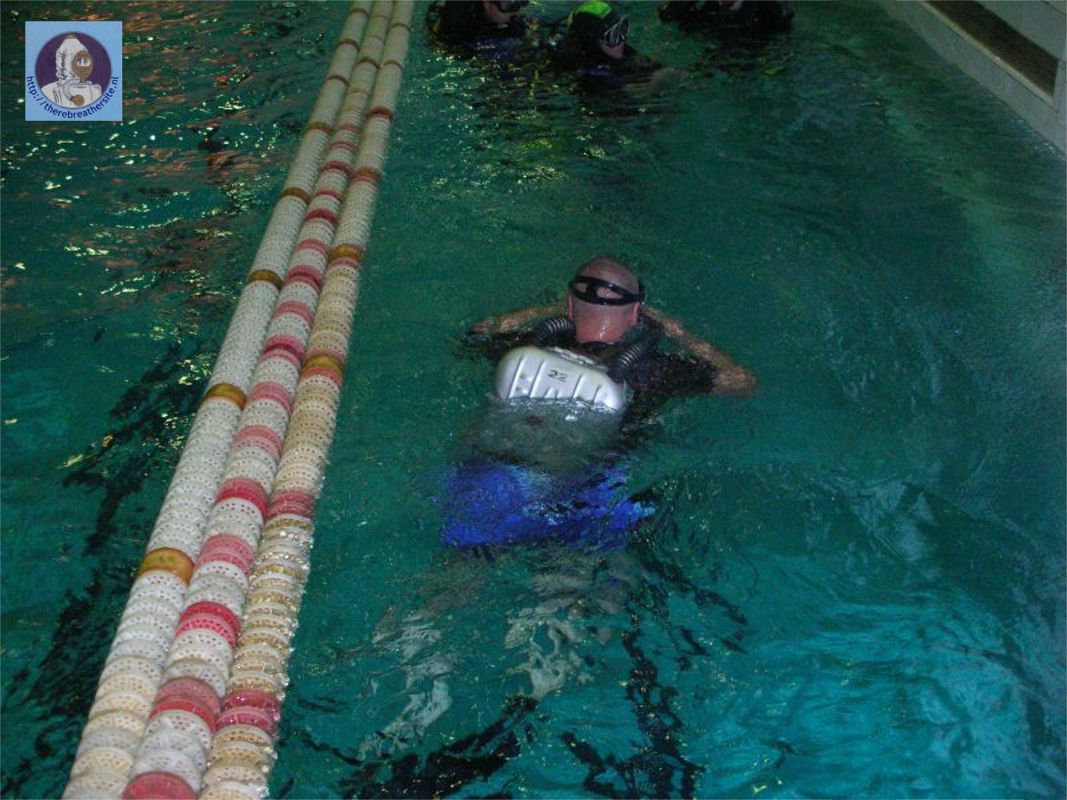 Swim.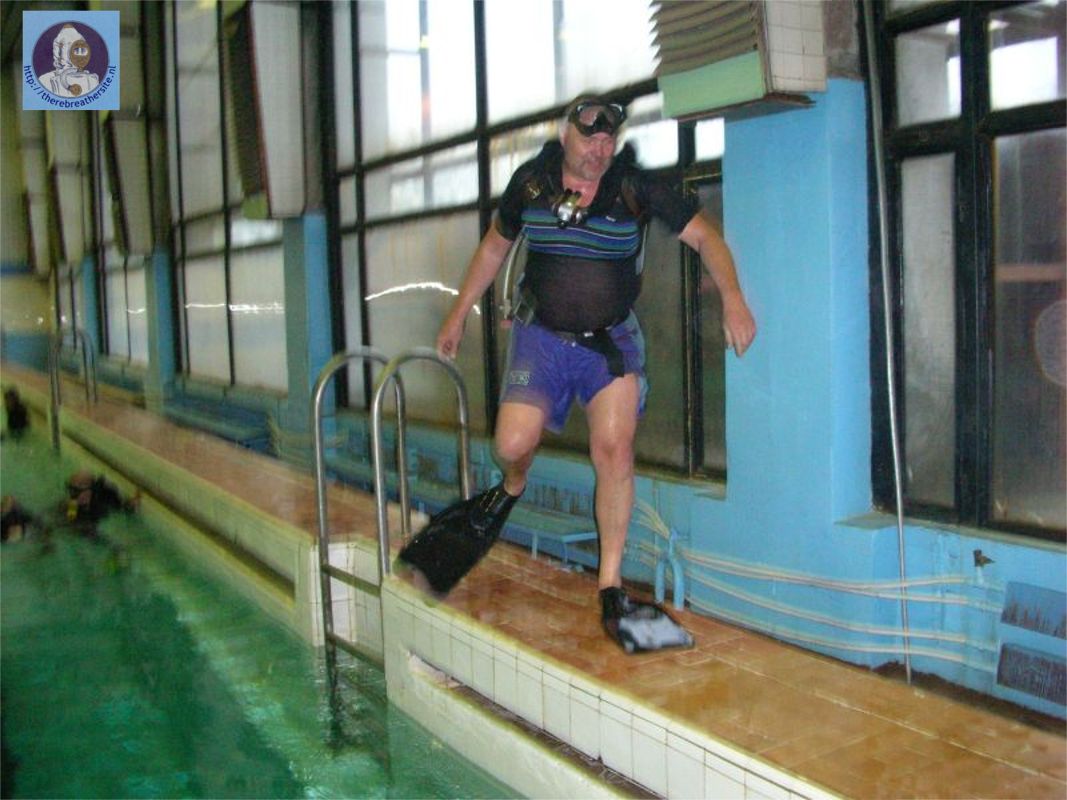 On surface.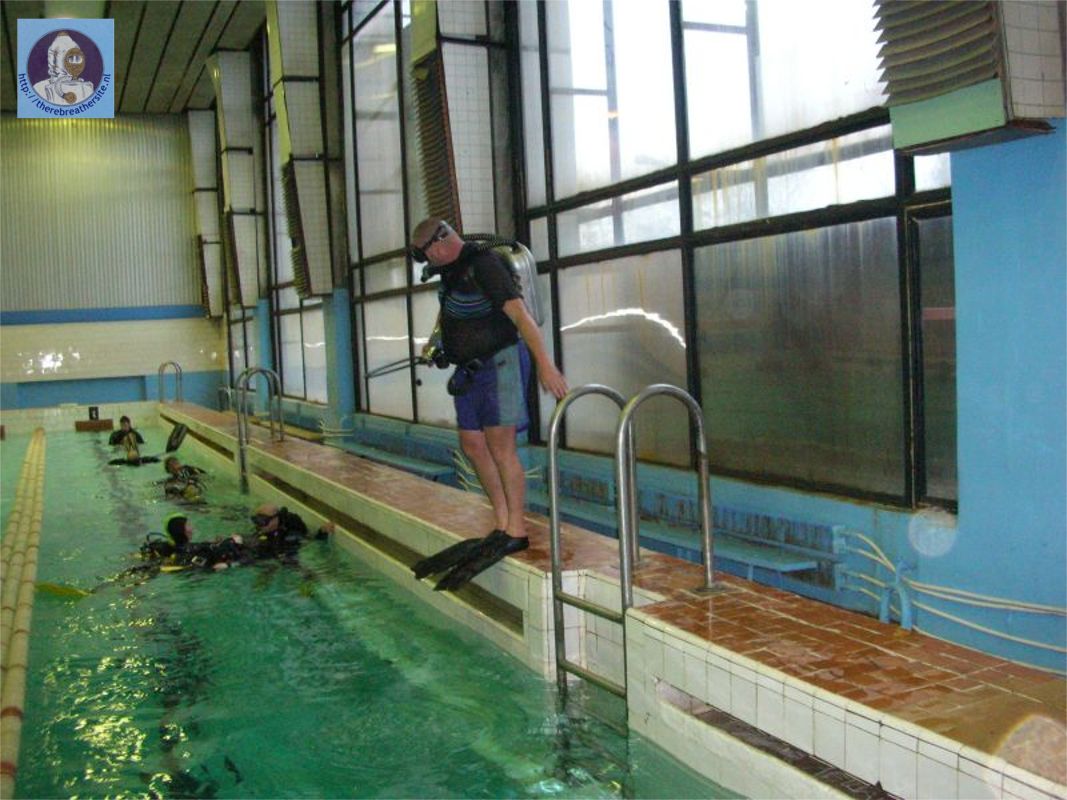 Hmmm... Where is our "green man"?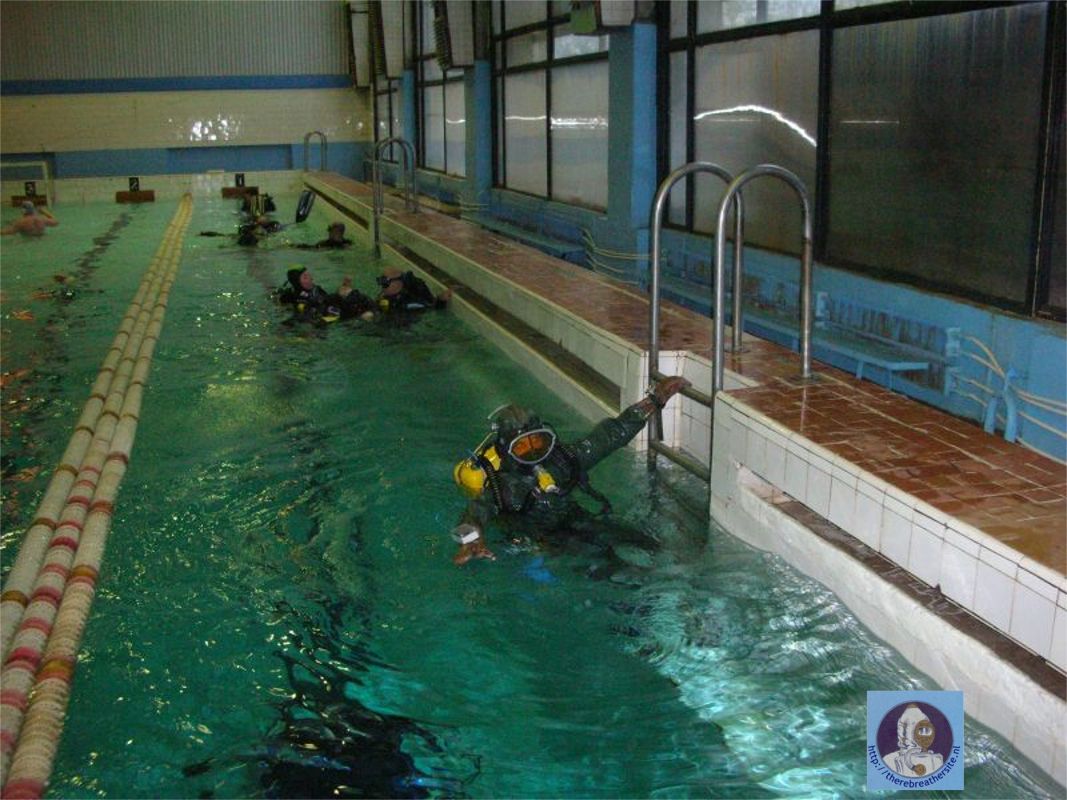 Yeah! Here! ;)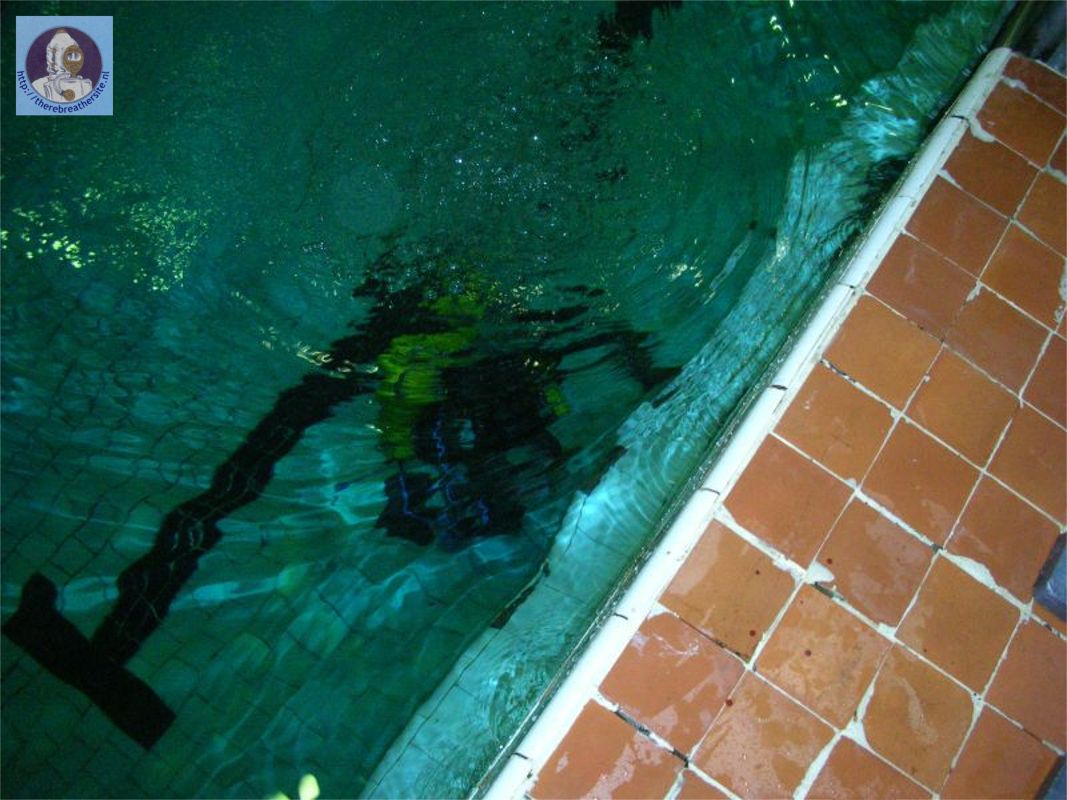 Surfacing on OC - just for test. 30 minutes left.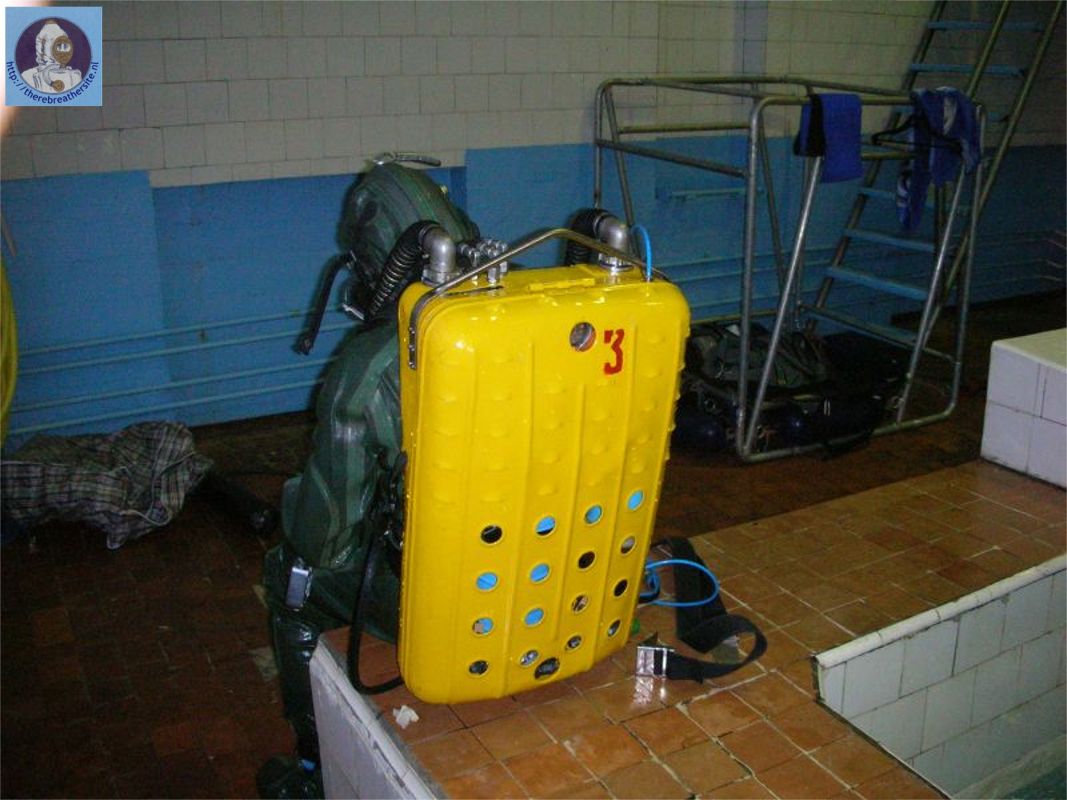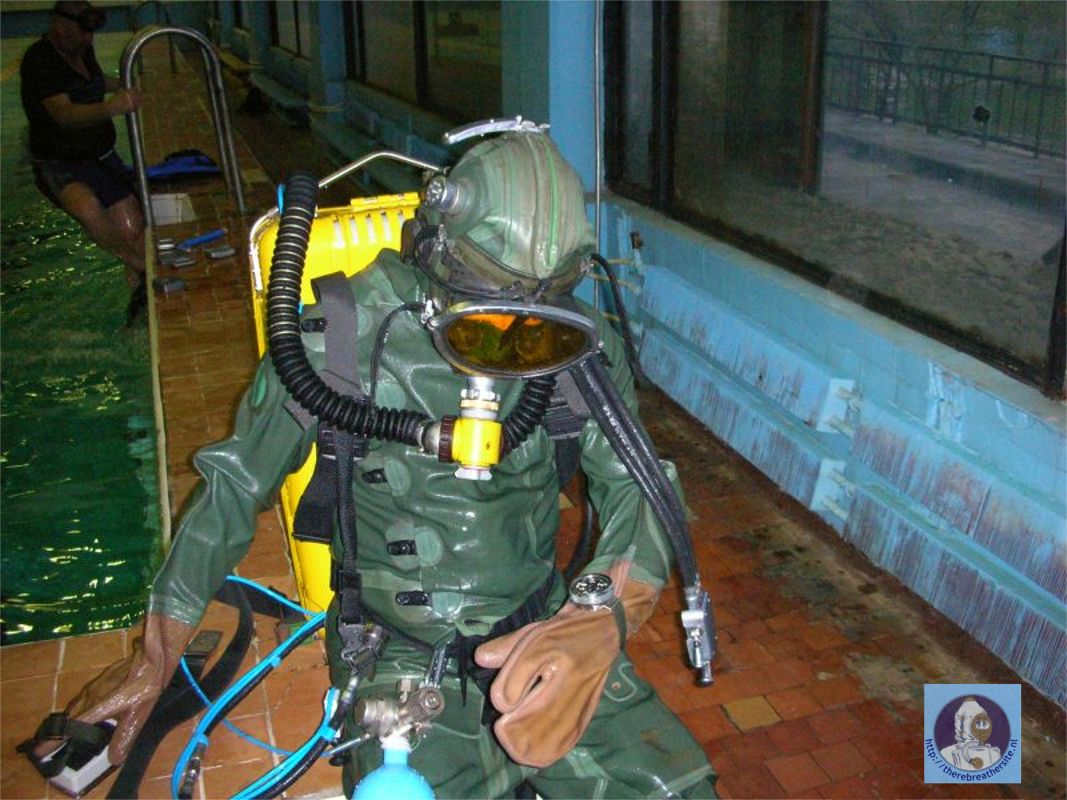 taking of all equipment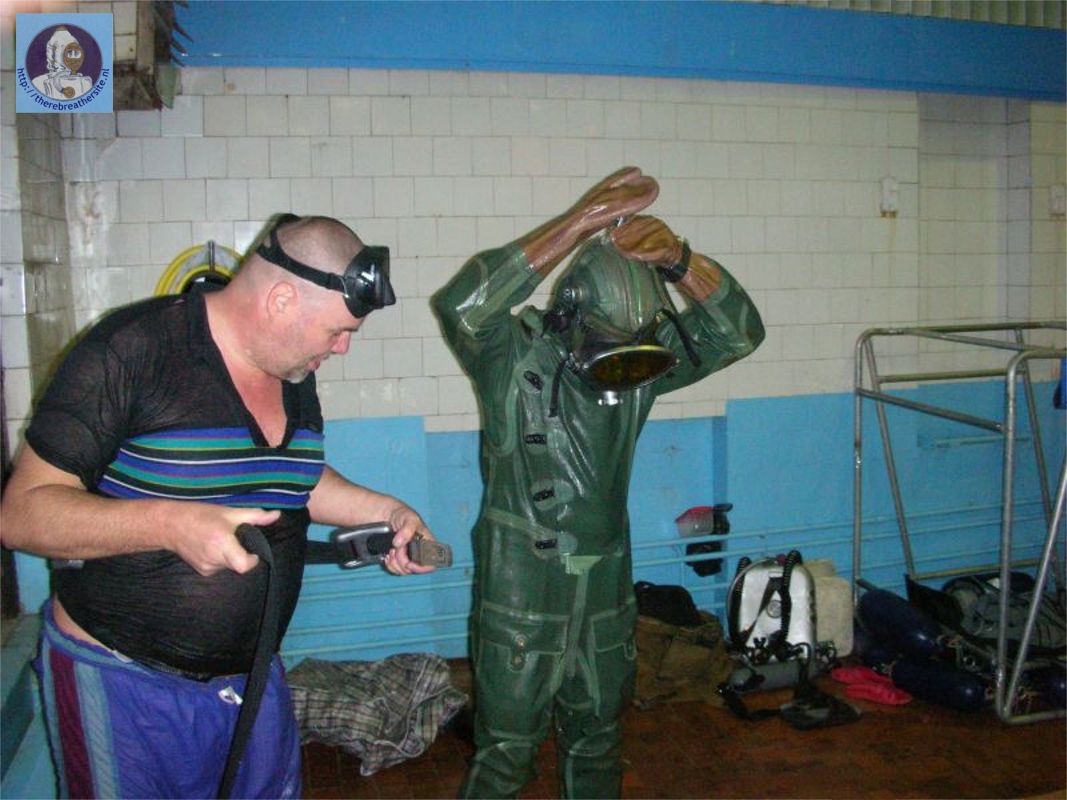 Opening helmet.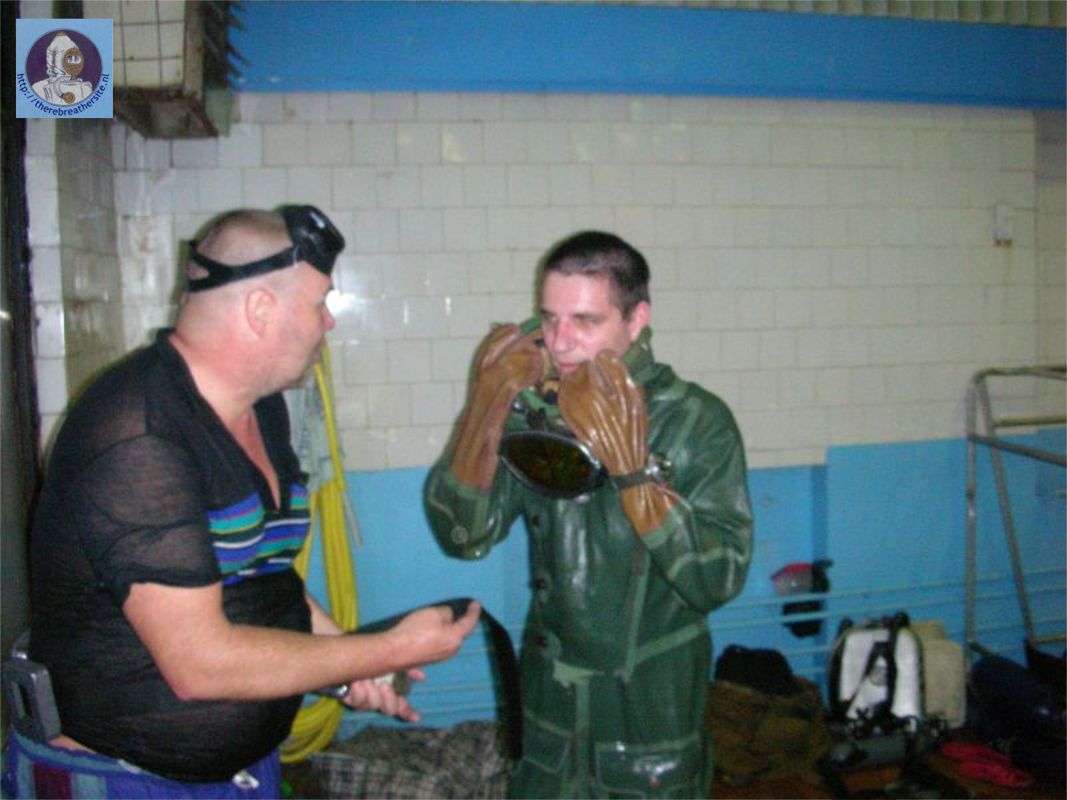 Chatting about dive.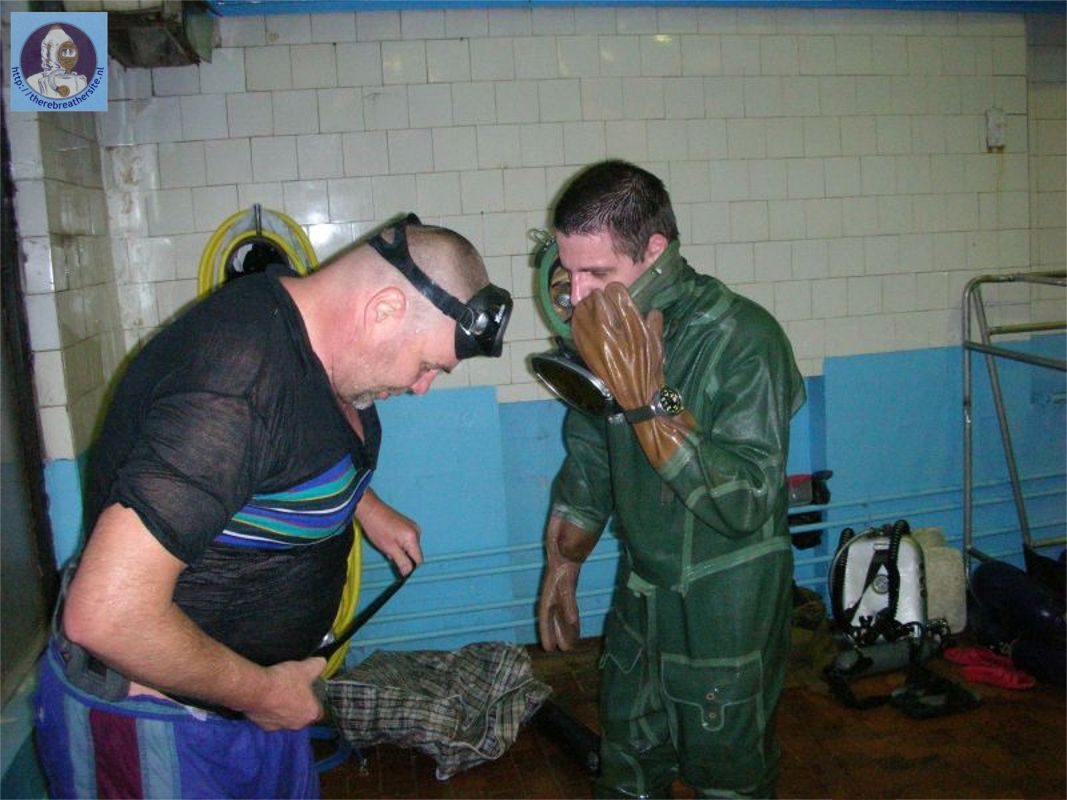 Chatting about dive.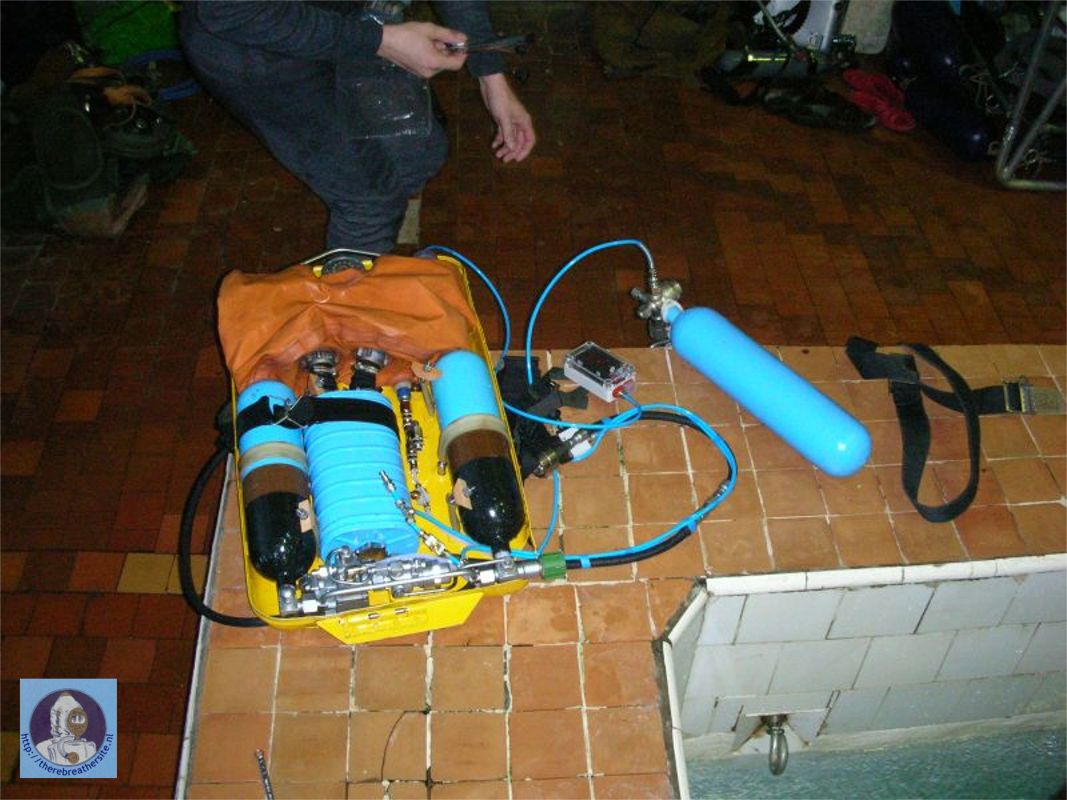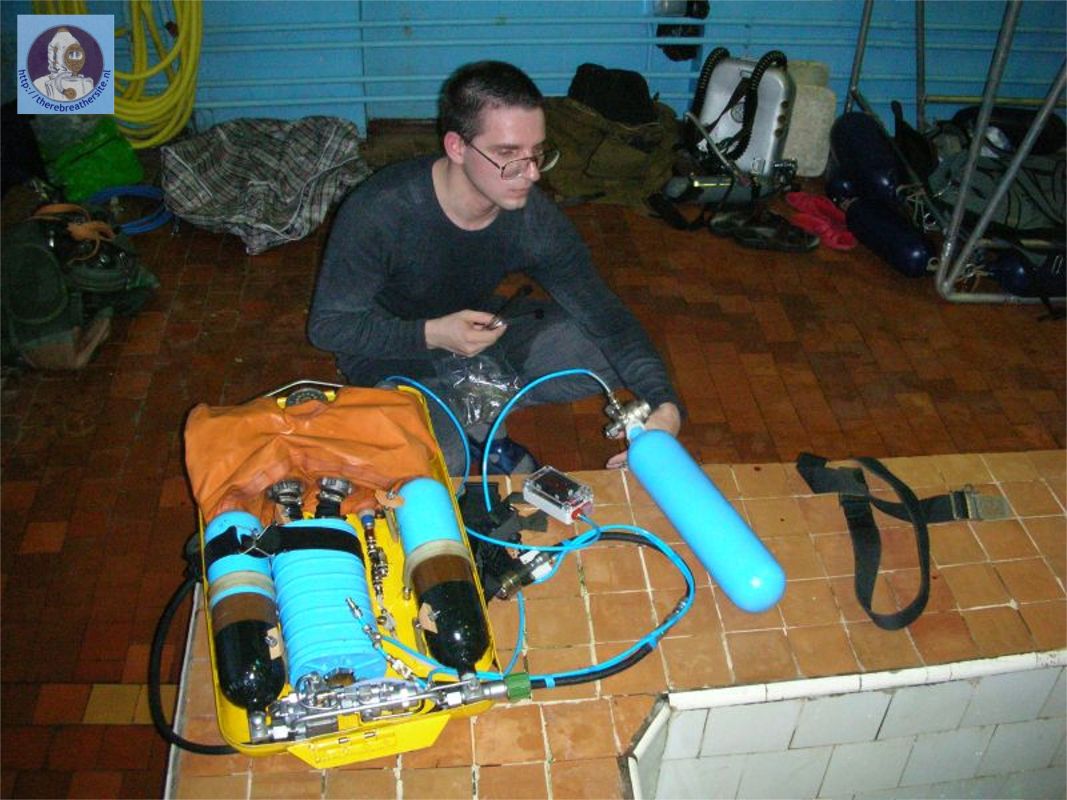 CMF checks before Igor coming with IDA-72SMG into water.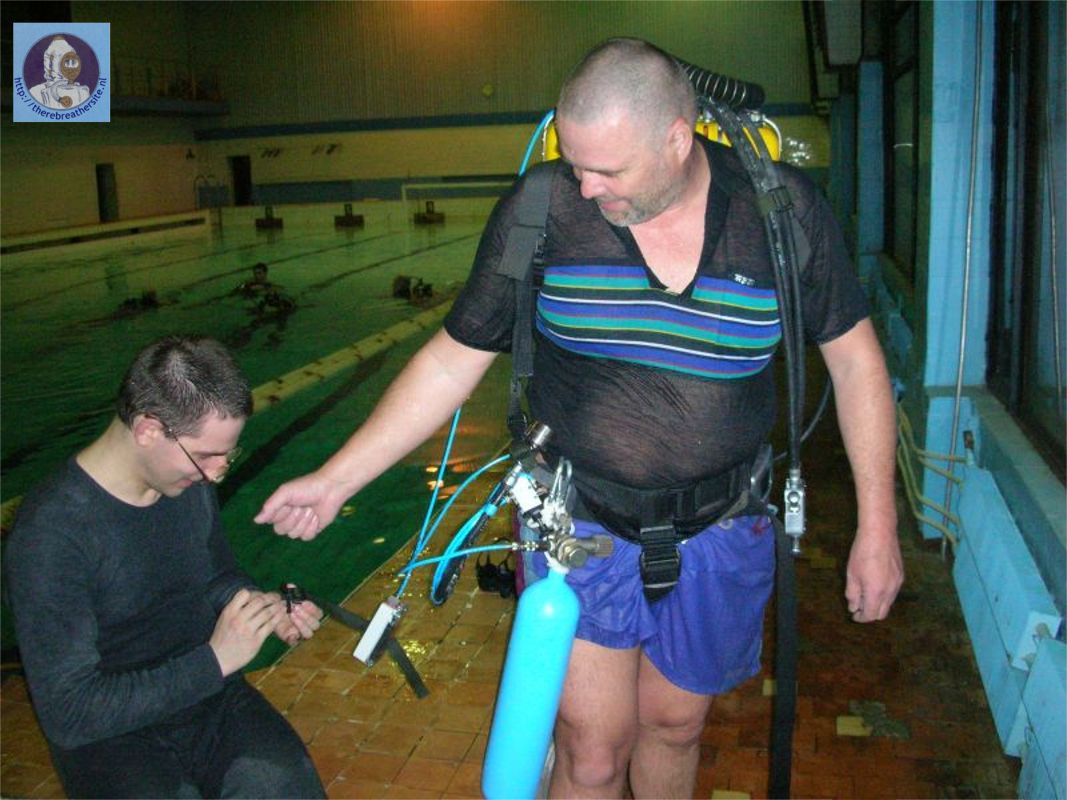 Clipping the oxygauge on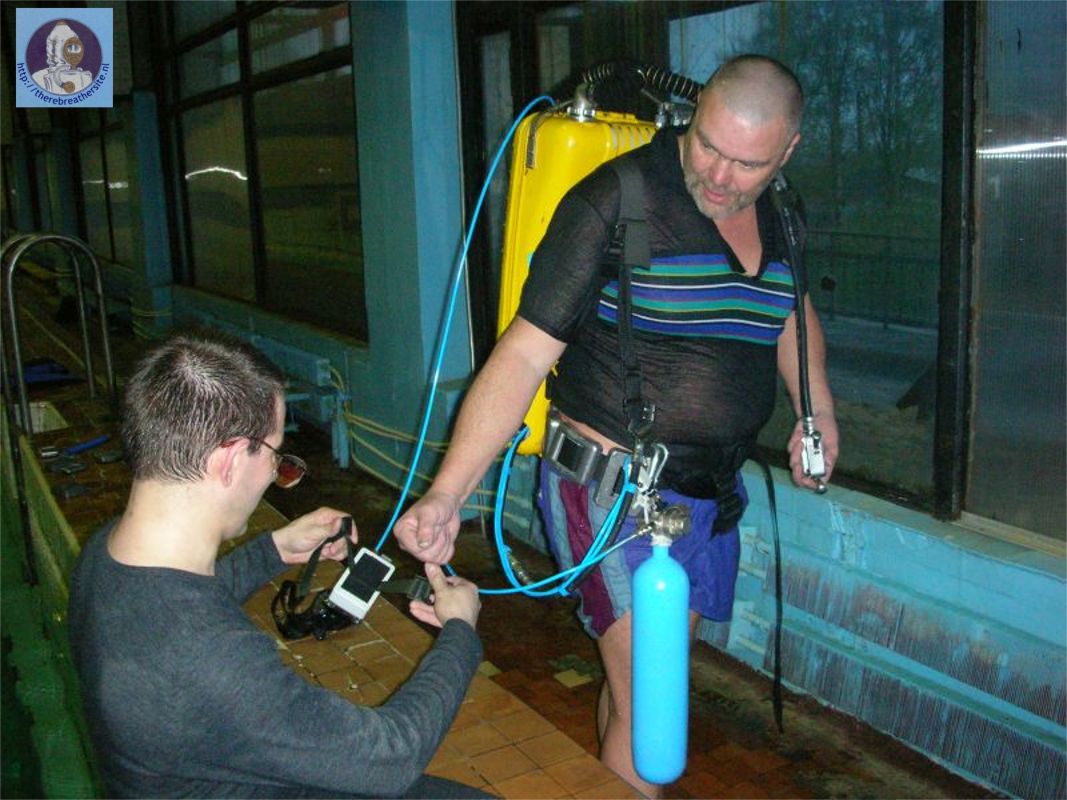 here...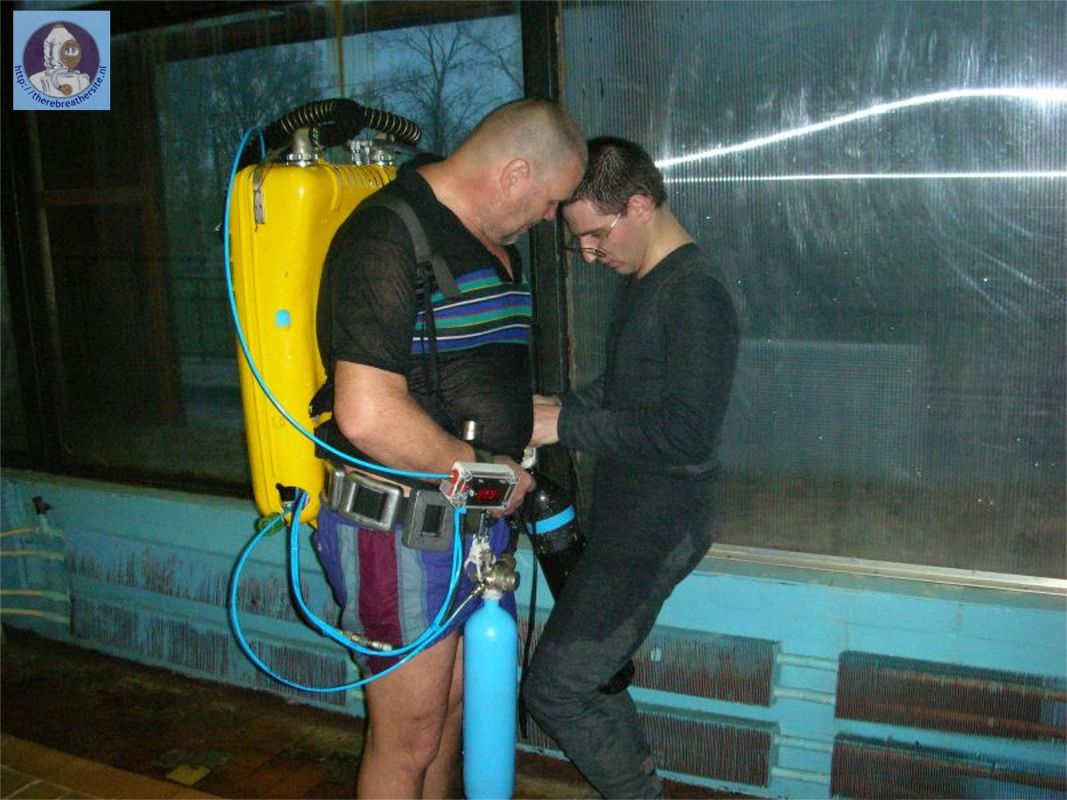 Hmmm... Igor, i wants you to carry the air stage, since to diluent pressure was only 50 bar.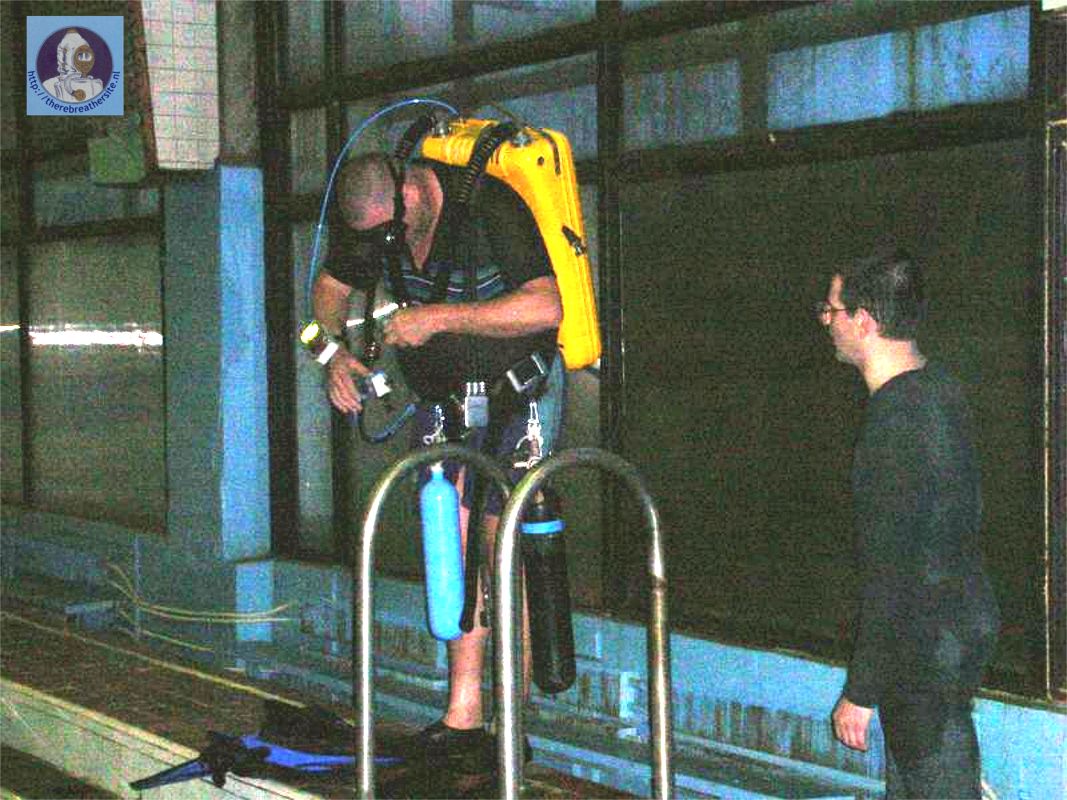 Ready?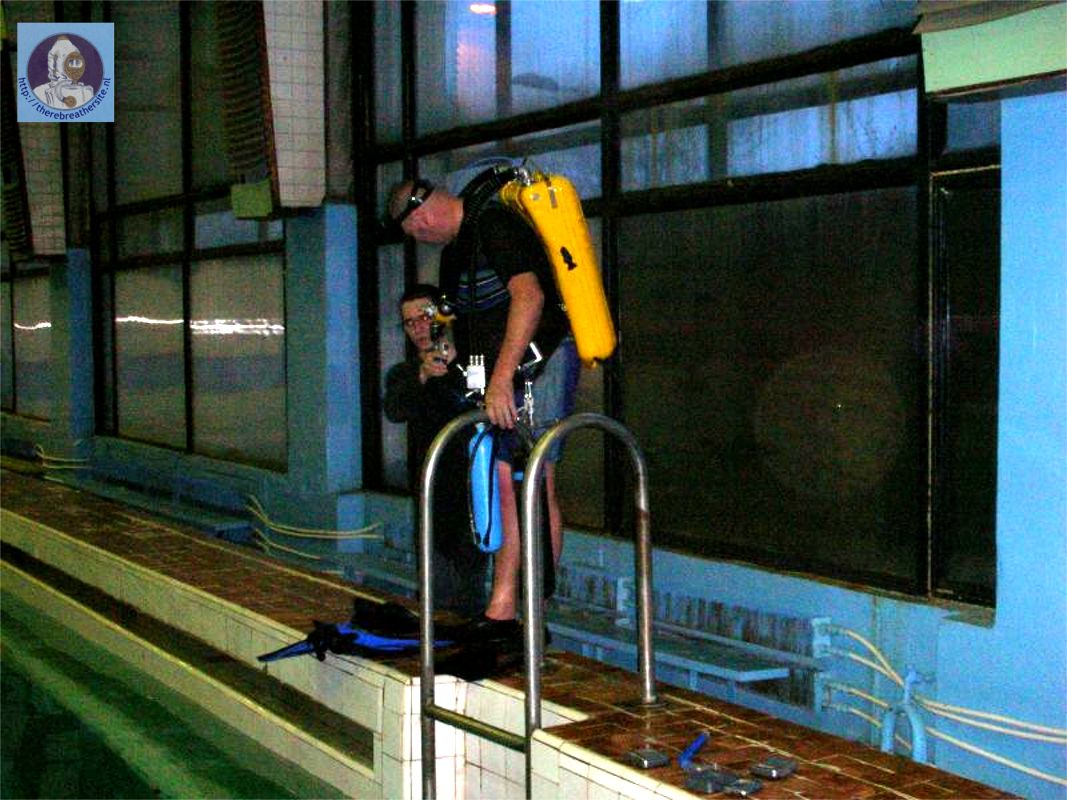 Last tips.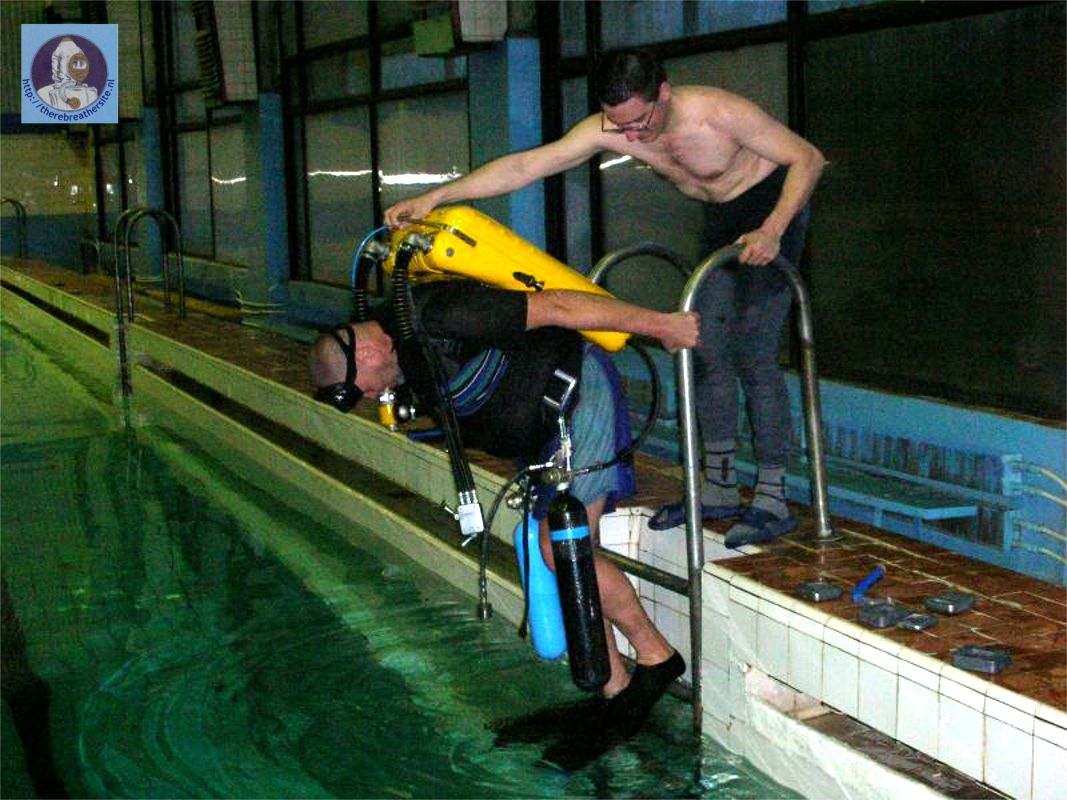 Please enter the water slowly and carefully, you are wearing a prototype!!
Igor puts his mask on. Go!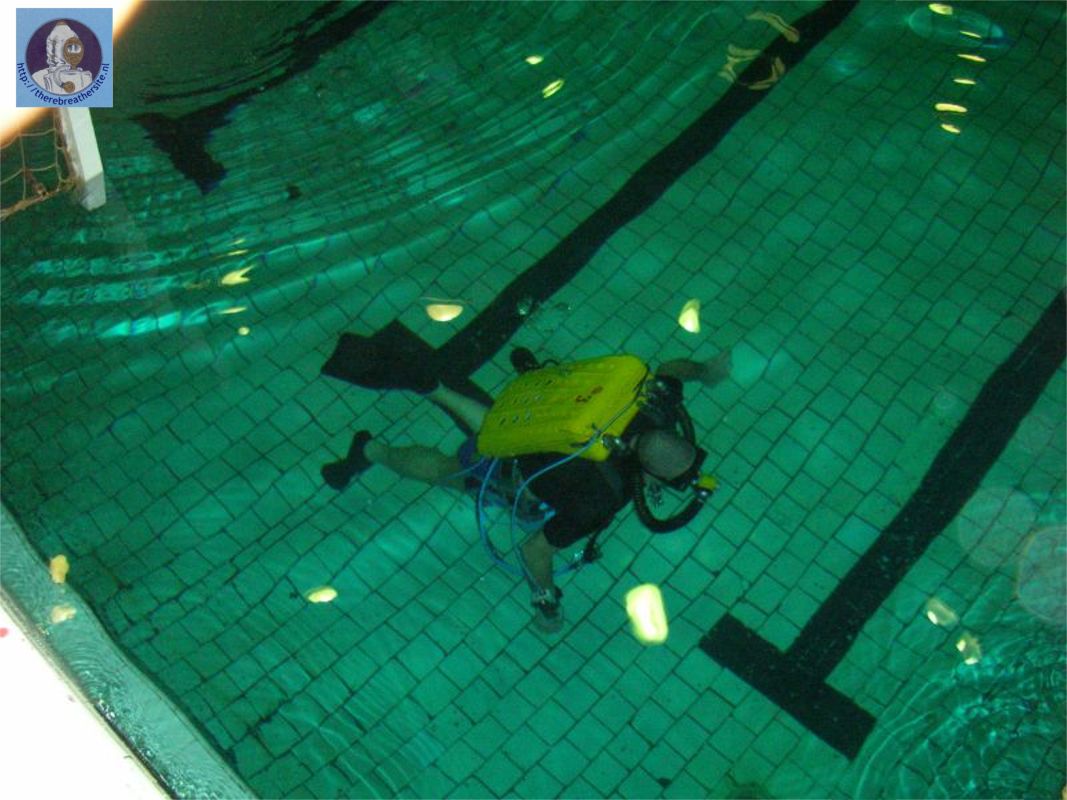 Perfect silent, no-bubbles diving!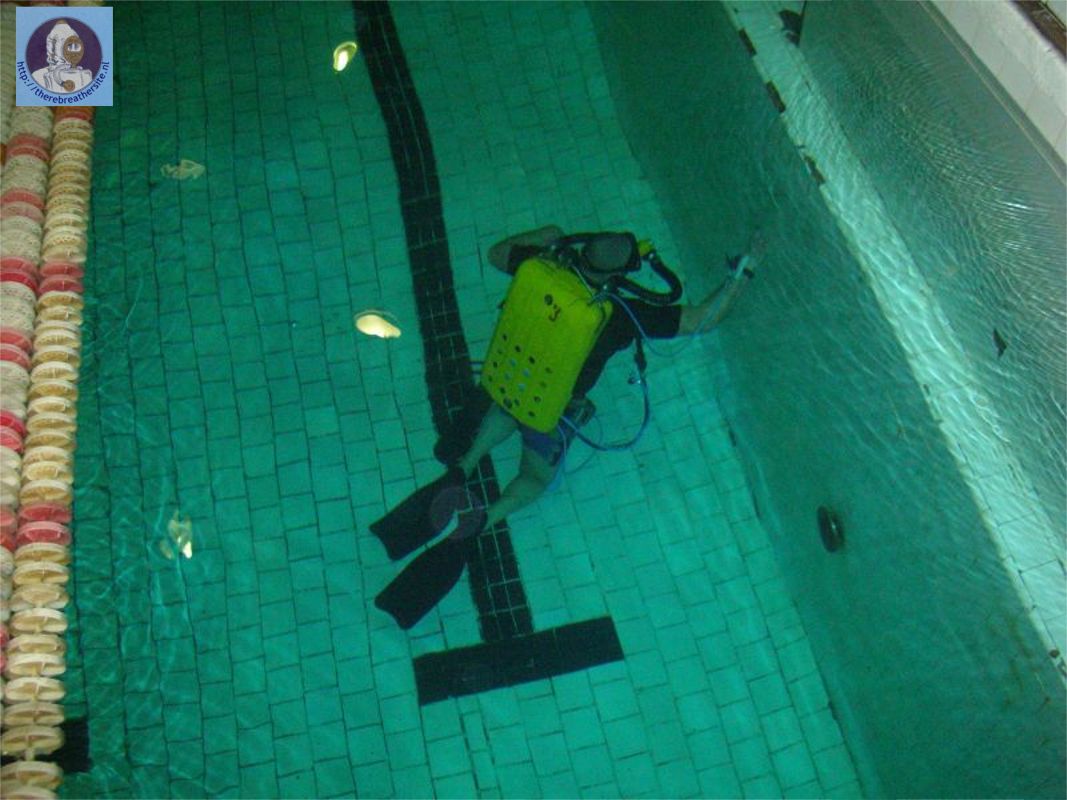 30 minutes left, now we must leave water.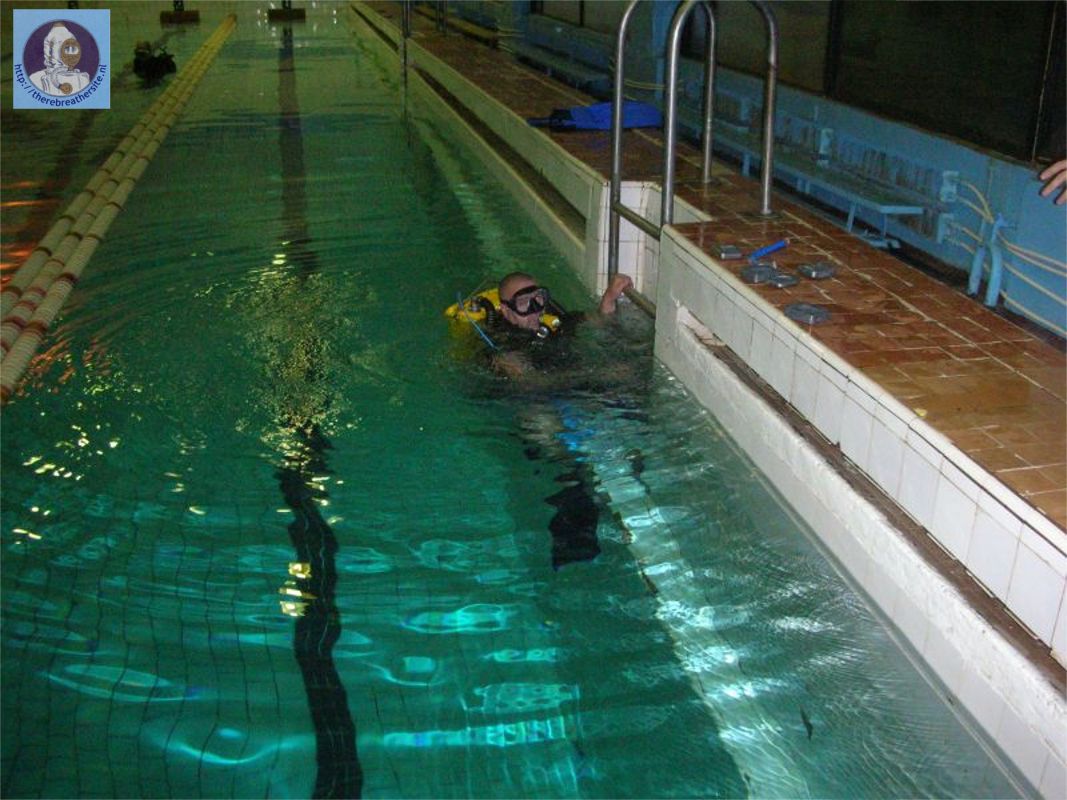 30 minutes left, now we must leave water.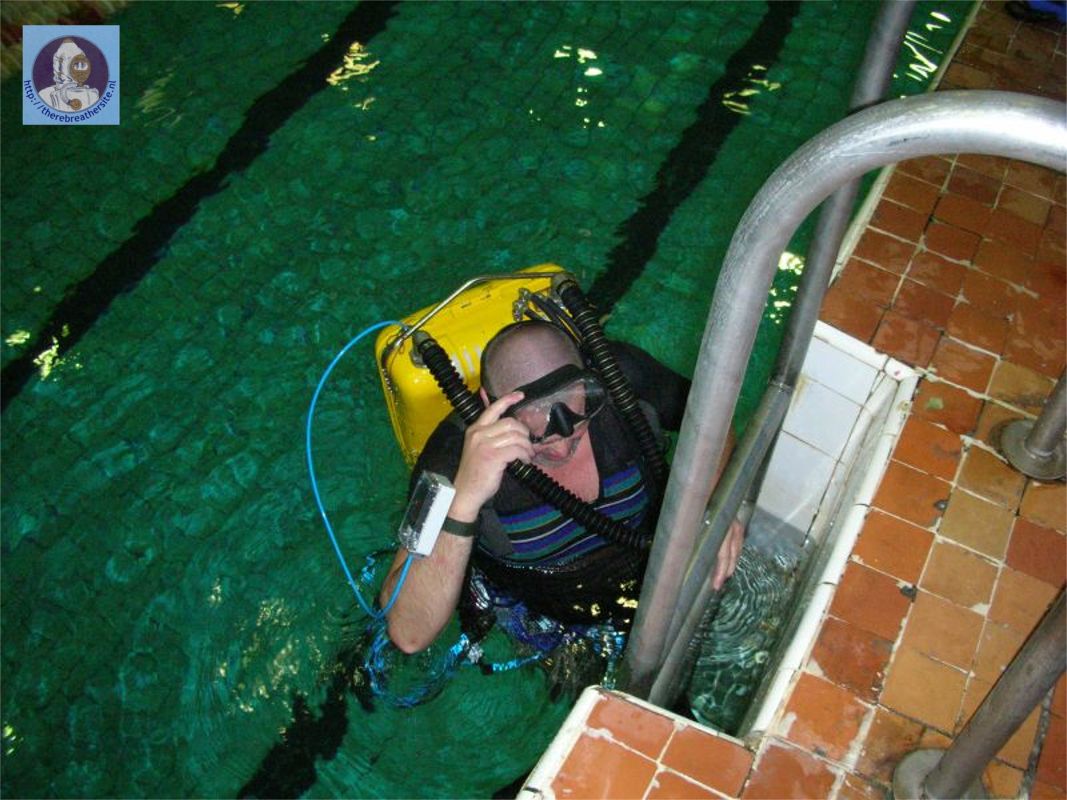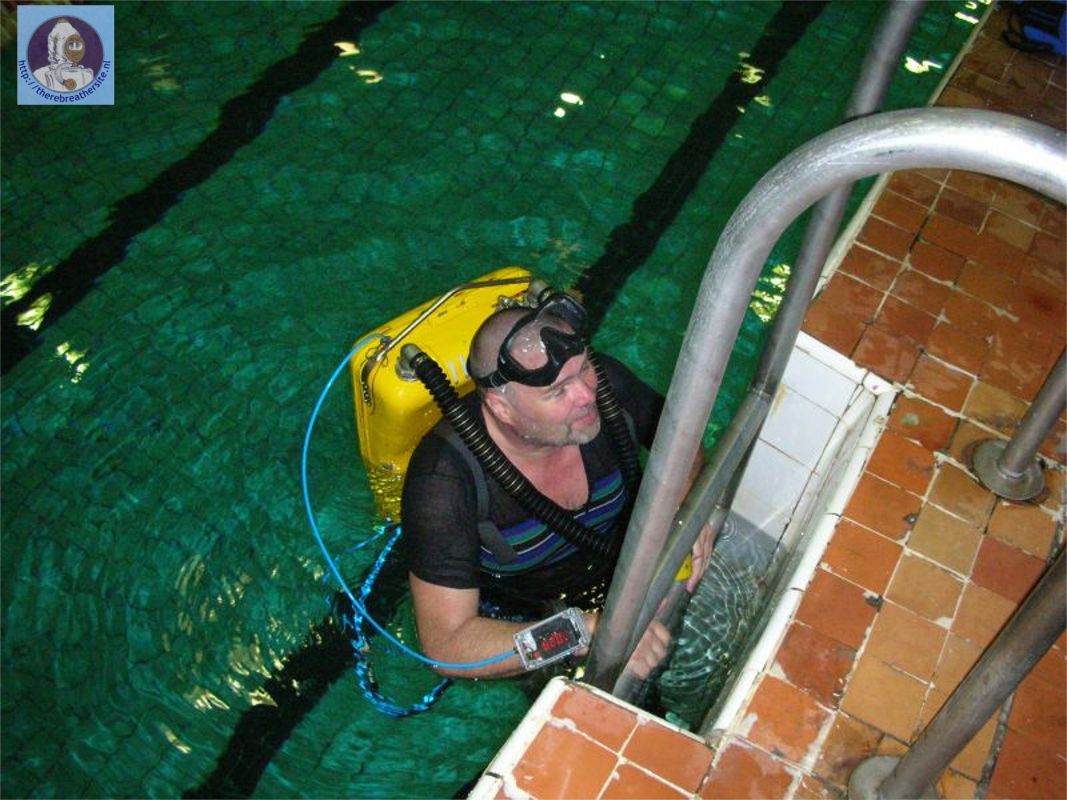 I hope you enjoyed the testdive pictures
May 2007

Regards, Alexey Stekolshikow, k137(AT)mail.ru

Alexey, thanks for the great pictures!