Author: Stefan Besier
Report from Houston, Dema 2004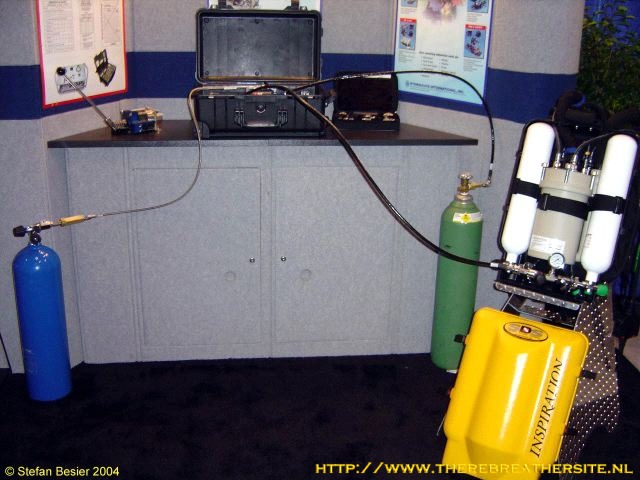 There were several manufacturers of boosters and pumps at the show, including Haskel and Rix.
Hydraulics International's booth http://www.hiipumps.com stood out, though, with a display catering directly to rebreather divers.

The portable 3450 PSI/237 bar Model 3G-SS-20-O booster weights 9.5 lbs/4.3 kg and retails for US$1,450 without options.

An integral hand pump assembly is one of those options, regulators, gauges, hoses and filters as well as the wheeled case are others.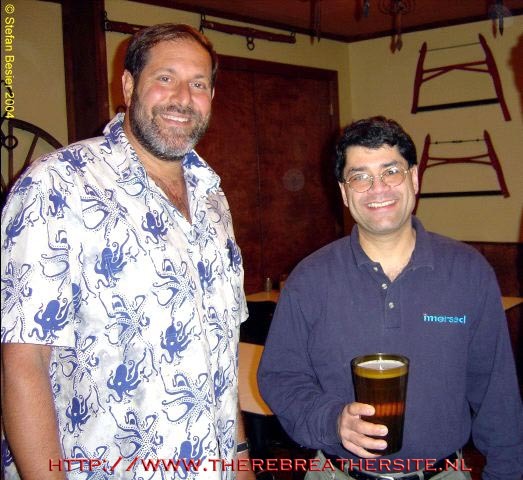 Finally, as a parting shot a picture of Bernie Chowdhury and Jeff Bozanic, taken at the Rebreather BBQ.
Bernie is the publisher of immersed magazine http://www.immersed.com which was on hiatus for a year. In time for DEMA Bernie had the fall 2004 issue on CD at his booth, as well as copies of back issues. Rebreathers have been covered since Richard Pyle's article in issue#2, and with Jeff Bozanic becoming editor will likely be a subject in the future.
New boosters available through deepbandits here 08-03-2006
25-10-2004