The history of the first Draeger sportdiving rebreather Delphin - I
photographs and text by Jan Willem Bech
first published on http://www.therebreathersite.nl
date:

26-01-2010




1951
In the spring of 1951 Jochen Bergann who founded Barakuda went to the Dräger factory in

Lübeck to have his first conversations with Dr. Dräger about the production of a sportsdiving apparatus. Because Drägerwerk has been an important producer of Gasmasks in the second worldwar Dr. Dräger had doubts about the production of another piece of equipment that has been used in the war. Finally there was an agreement between

Drägerwerk and the divingsport sector in Germany that lead to a 15 year during cooperation between the Draeger company and "Barakuda".

1953.
In 1953 BARAKUDA introduced the first sportsdiving rebreather called Delphin- I, a closed circuit Oxygen rebreather.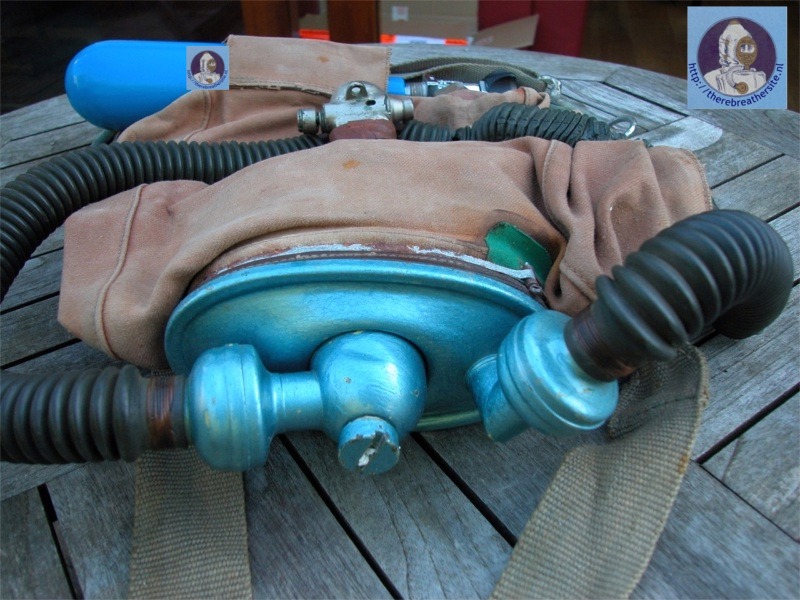 A second unit the " Tümmler"followed. In Italy the interest in rebreathers growed. Italian two hour units were designed. In Germany people started thinking about the dangers of the use of rebreathers by sportdivers. In 1953 Dräger developed a single hose regultor with a 5 liter cylinder. This apparatus was called the Delphin II and was produced during many years. The Delphin II was in use of sportsdivers but also the Deutsche Lebens-Rettungs- Gesellschaft and water rescue teams.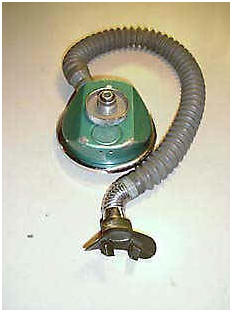 I am very pleased to show you on therebreathersite.nl a true Delphin one. Unfortunately hoses had to be replaced and the original cylindervalve is missing, but is g

i

ve
s
a good impression of this old lady!
Here is how she arrived. You can see the green hoses are disintegrated by UV light. Imagine these hoses are more than 50 years old!
I had to replace the hoses with new ones.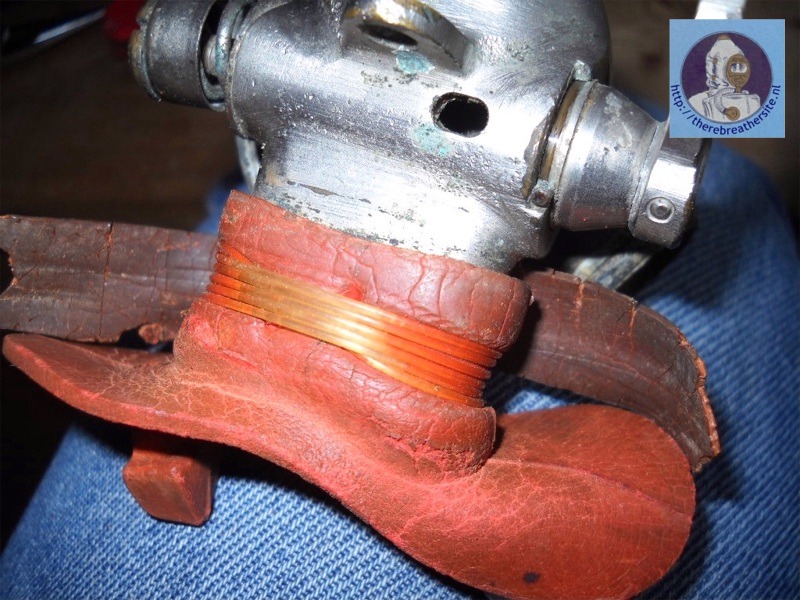 here you see all the finished parts. I felt terrible about these parts...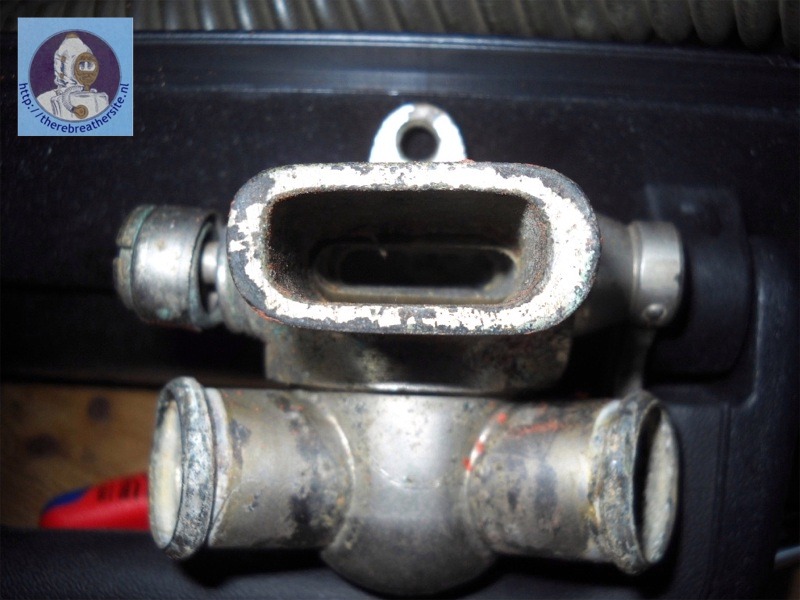 the mouse pice must have had a very high WOB.....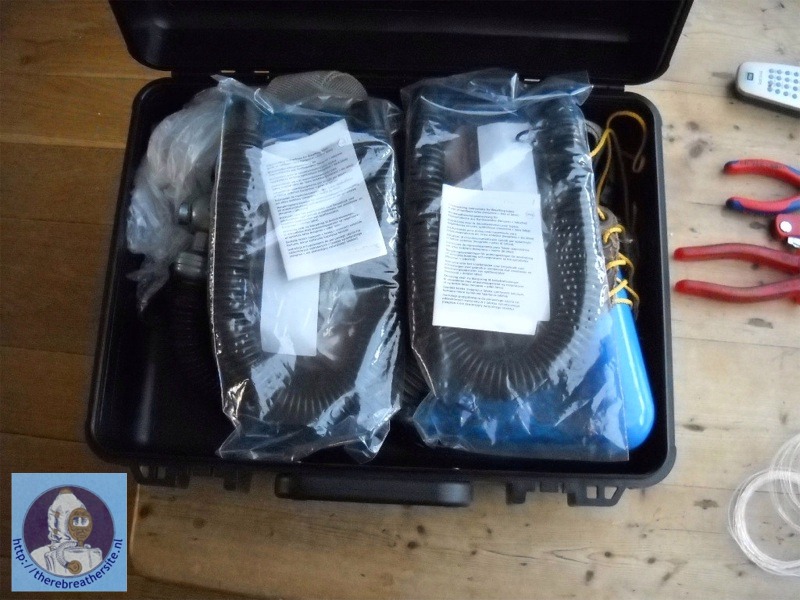 after a long search and with the help of friends a managed to find a couple of nice hoses and the good material to make the hoses fit in the proper way (thanks jeroen!)
I even managed to find a original Draeger mouthpiece!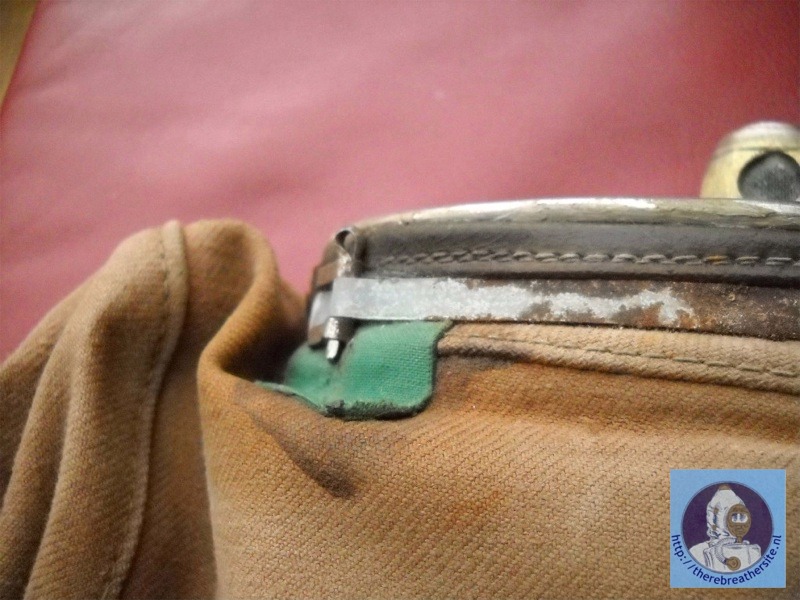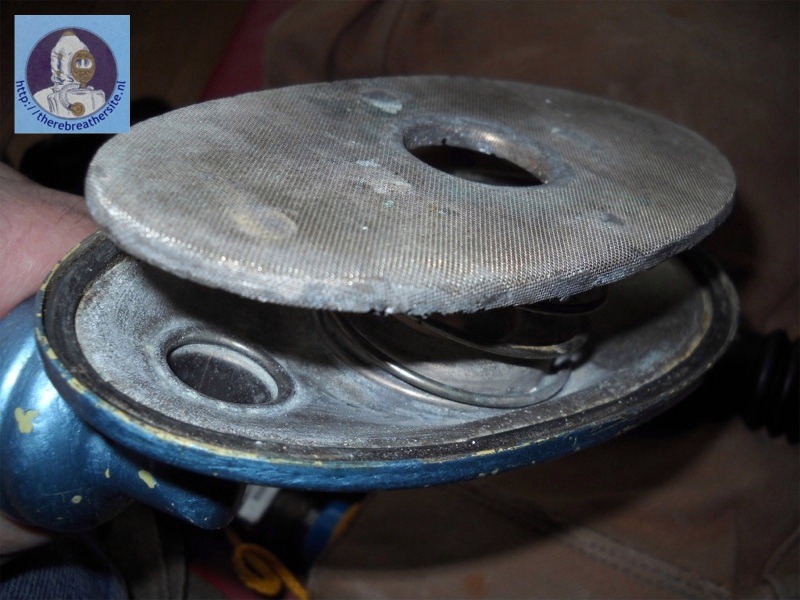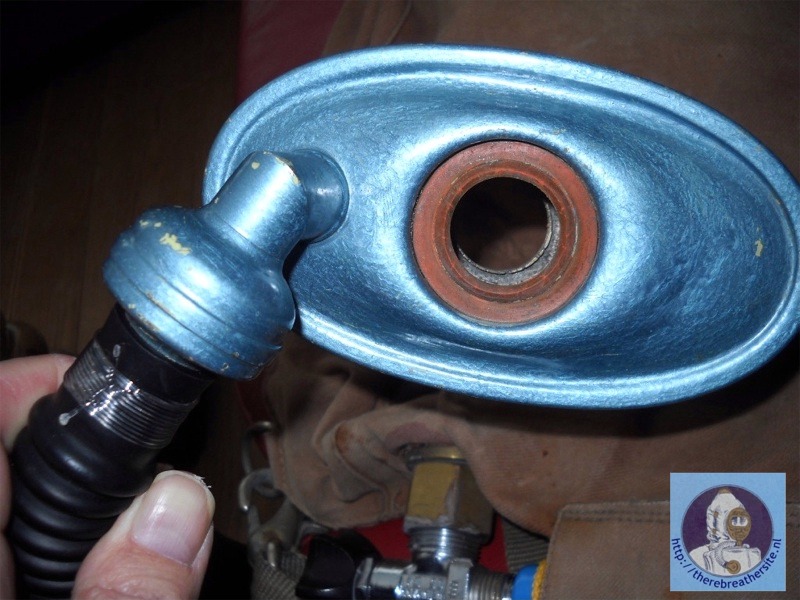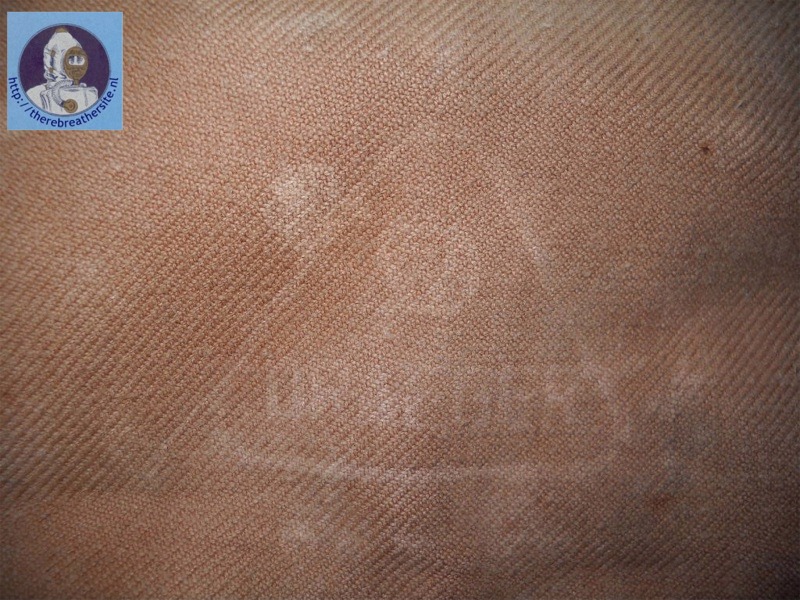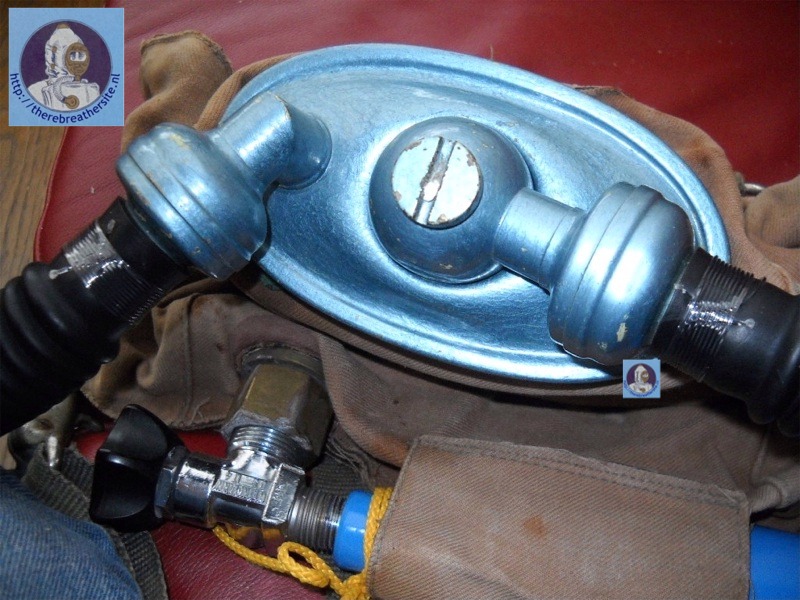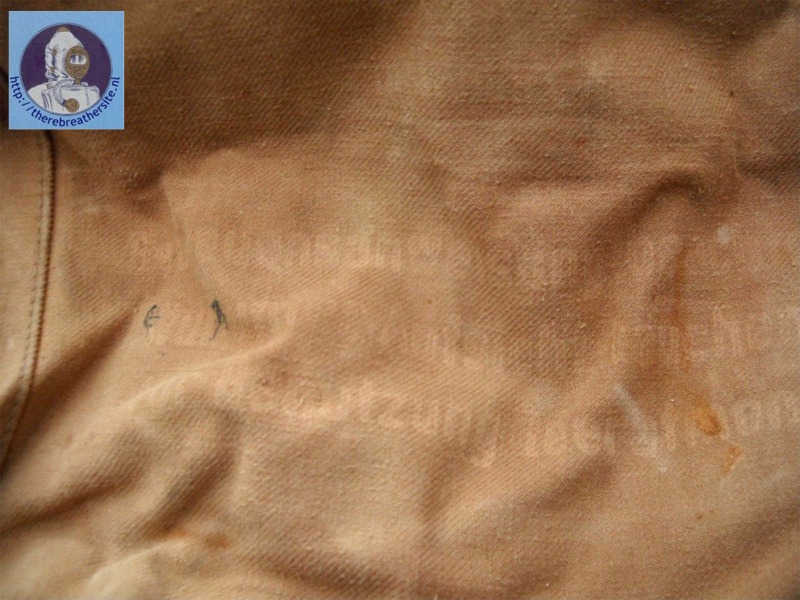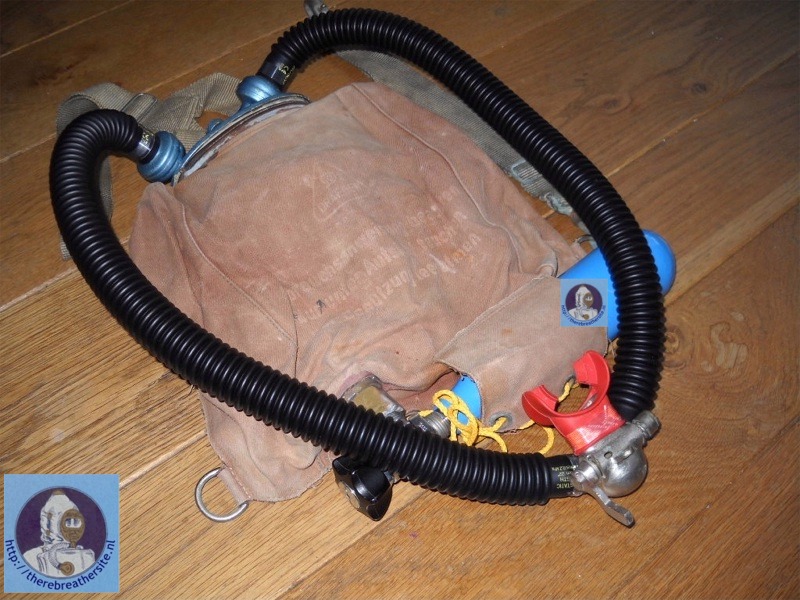 the old lady with some new clothes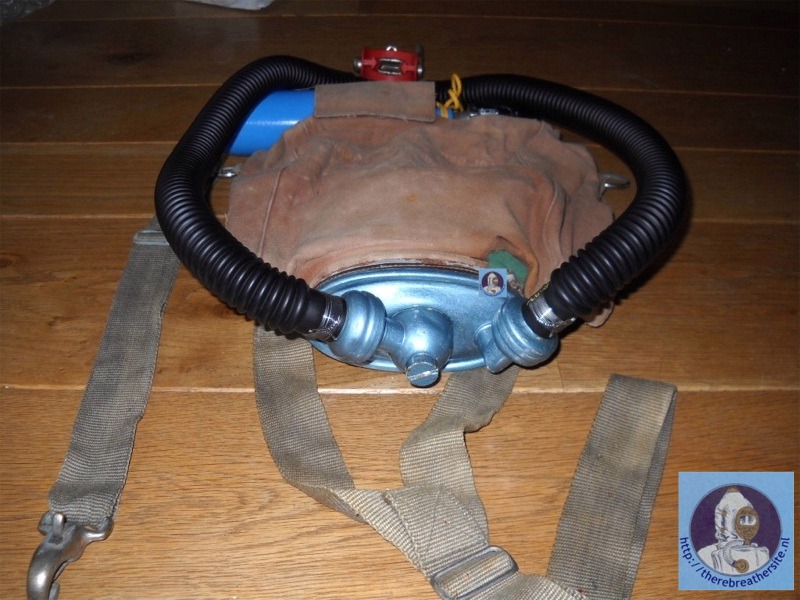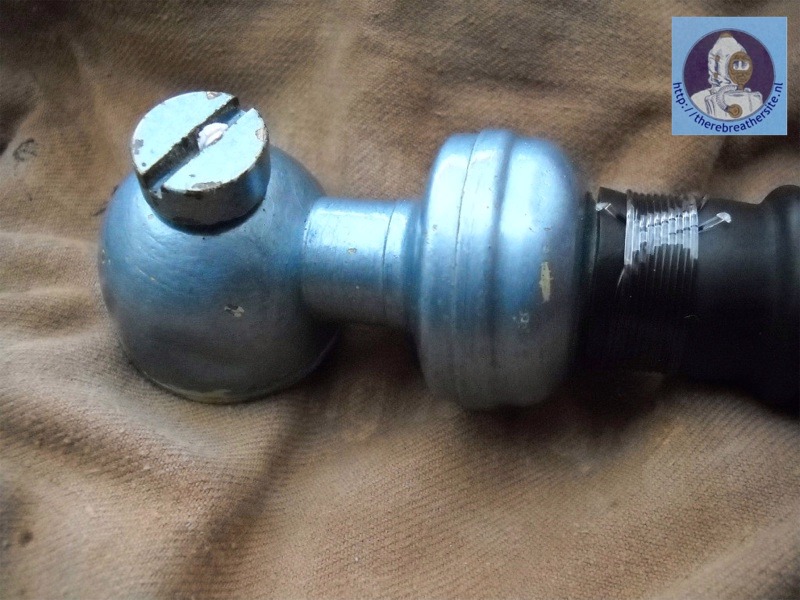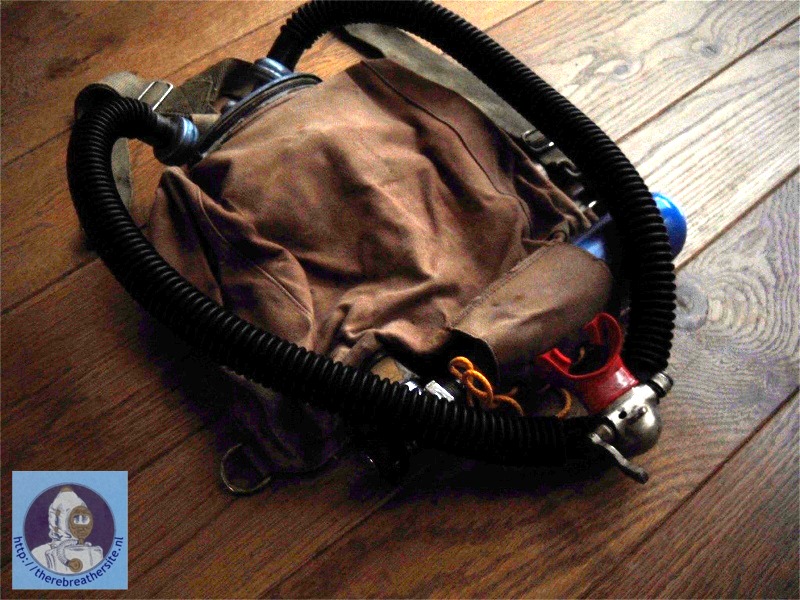 Text photo, free translation: 250 German Mark is the price of the new diving apparatus of the German Lubeck Draeger Company. It allows 45 minutes under water time. In germany underwatersport is receiving increasing attention and popularity
I hope you enjoyed this small adventure with this beatiful oxygen rebreather.
published 2

6

-01-2010
Please sign my Guestbook
E
mail: jw.bech@quicknet.nl