Here is an impression of the IANTD booth on the Houston Dema 2004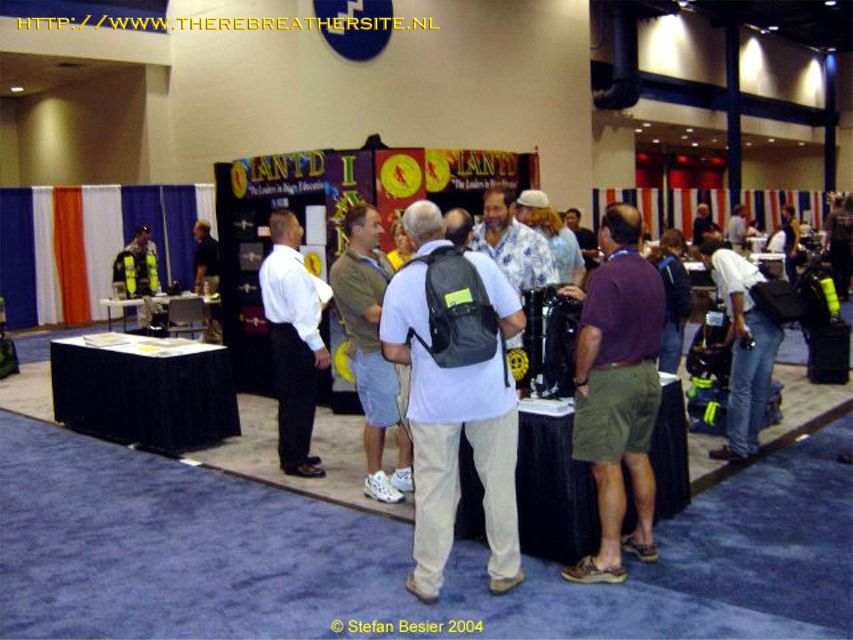 Aside from hosting the DiveRite prototype, the IANTD http://www.iantd.com/ booth had a rebreather in every corner. Literally.
It was the place to be for the rebreather crowd to mix and mingle. Here author and instructor Jeff Bozanic talked with interested visitors, between them an Innerspace Megalodon.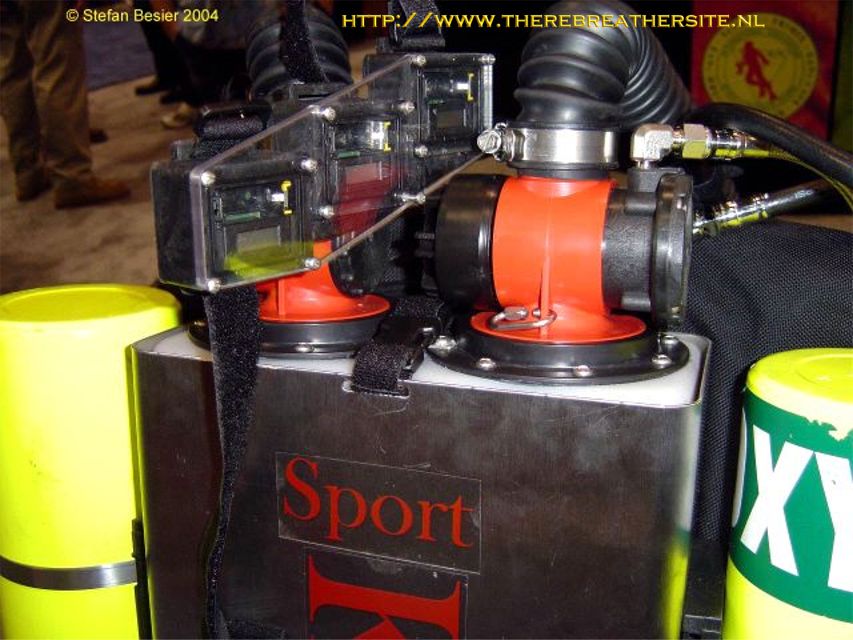 Centered between DeltaP Technologies and Jetsam, the booth had the DiveRite in the center, and the SportKiss pictured here to the right. The SportKiss displayed is the one that has the stainless steel housing.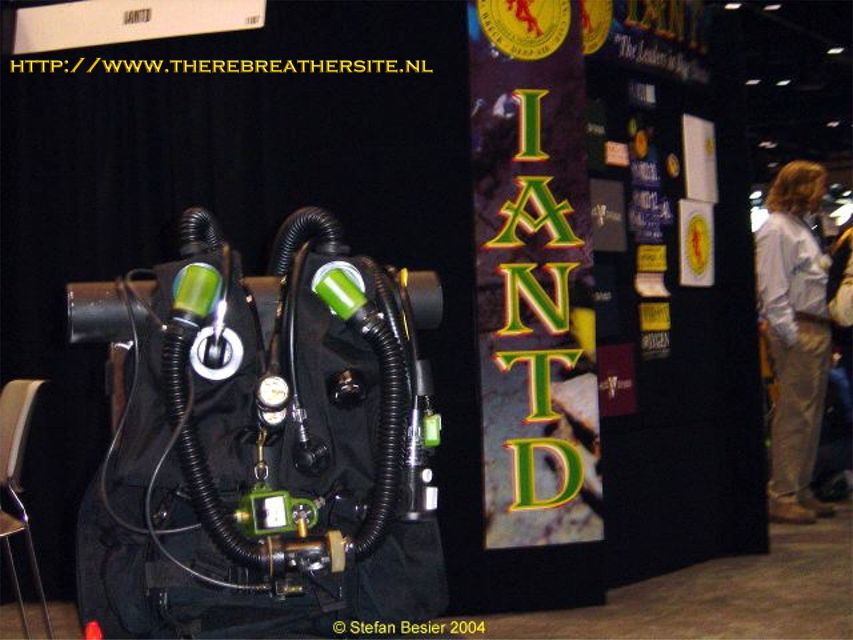 'Kermit' an early Steam Machines Prism Topaz with transparent green mouldings, was featured in the third corner. Although an early model, the owner upgraded it to the current HDD primary display.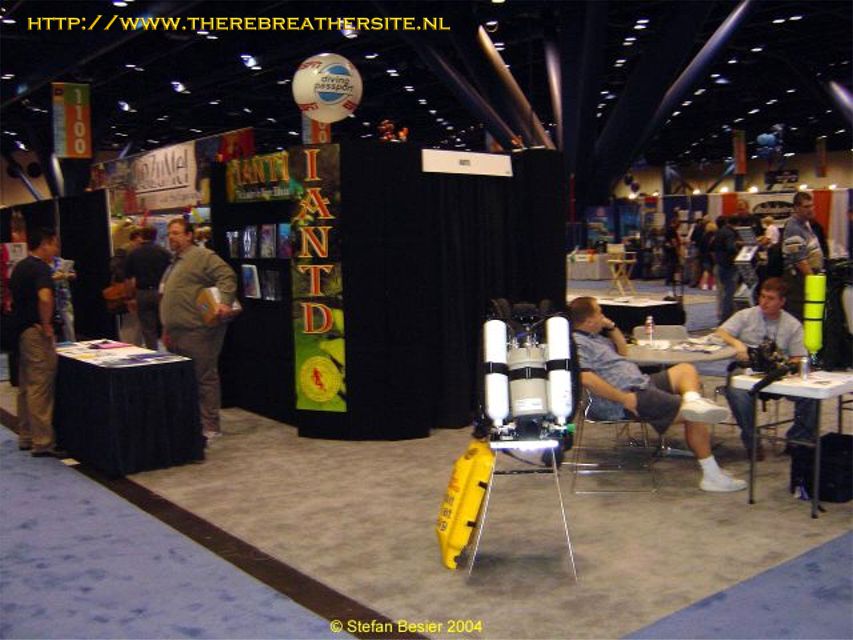 An Ambient Pressure Diving Inspiration rounded out the display.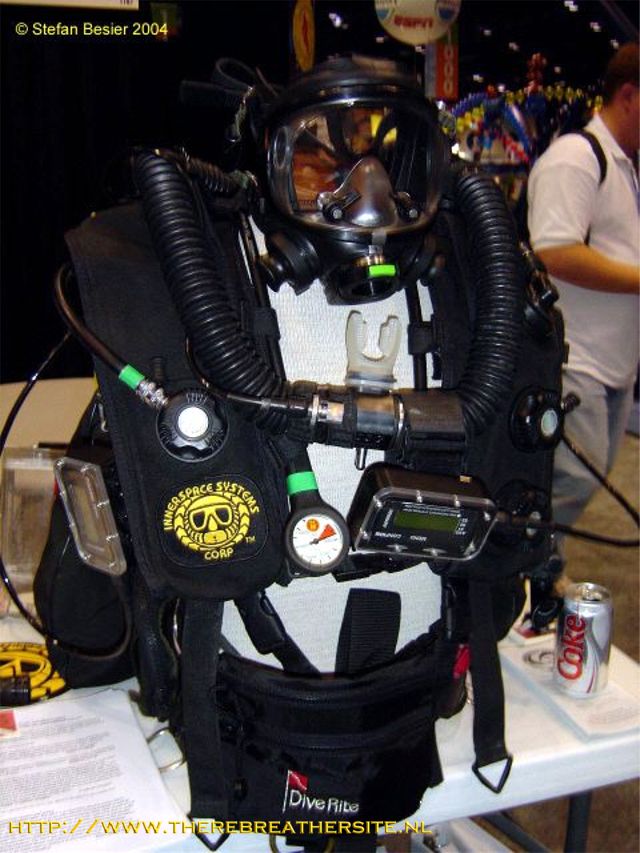 Between the Prism and the Inspiration was yet another Megalodon, this one dressed up with a Dräger Nova full face mask.

Like the other Megalodon, this one had the new fabric counter lungs and optional low profile ADV.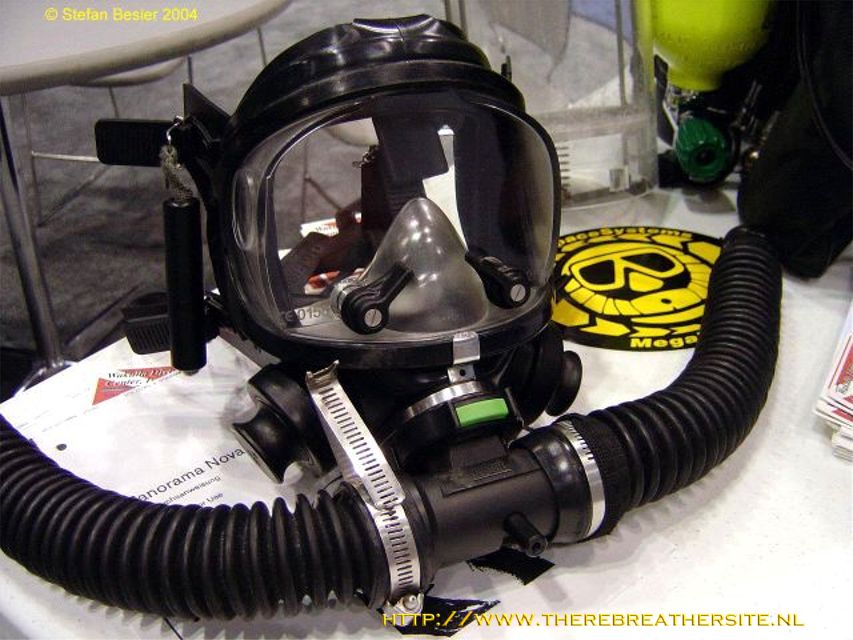 The Dräger Nova was equipped with the FGT 1 DSV, which was connected to the Meg's breathing hoses.
Dräger currently offers connectors only for their own rebreathers, the Dolphin, LAR, SMT and FGT 1.
These mask and the Meg with them belonged to Gregg Stanton

g3stanton AT aol.com

and are available
through him.
For Europe additional info can be found here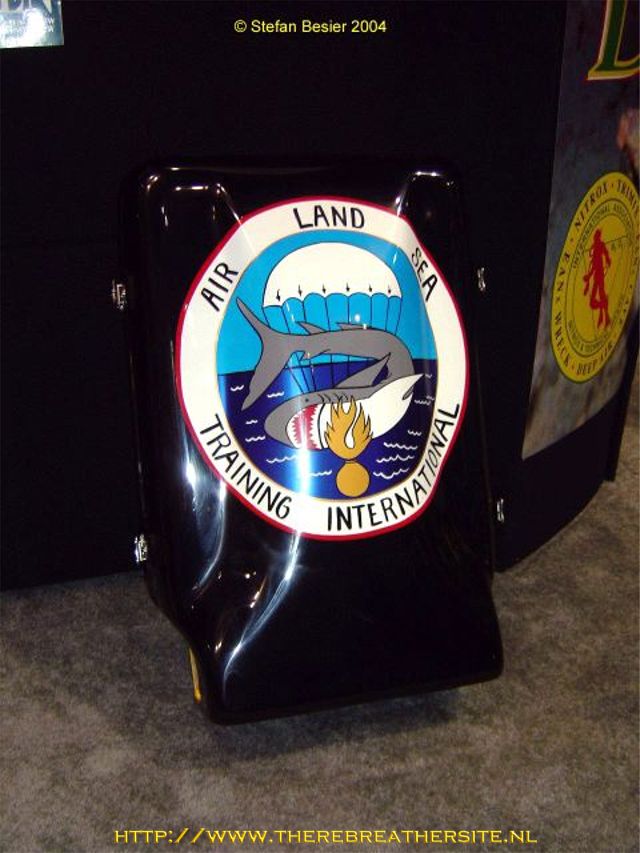 IANTD instructor Rob Davie showed his custom build and custom painted Inspiration housing that is seized to accommodate 7 ltr tanks and wireless OTS comms.