Holger Berghäuser presented his TR300 rebreather. The shown unit is a prototype. It is a promising development since Holger's goal is to build a rebreather for a larger public. The unit looks like a pssive addition rebreather but is in fact a normal SCR. There is a certain modular construction since the unit can be reconfigured to a CMF closed circuit rebreather. The unit has actually been tested and is in a preproduction phase. The most impressive factor is the price. Goal is to sell the unit for 1000,- euro. That would certainly offer big possibilities for rebreather diving. If you want extra information visit Holger's webpages: http://www.hb-best.de
There is an English version with details here: http://www.tr300.de/divetube.html
Holger Berghäuser showing his TR300.
Operational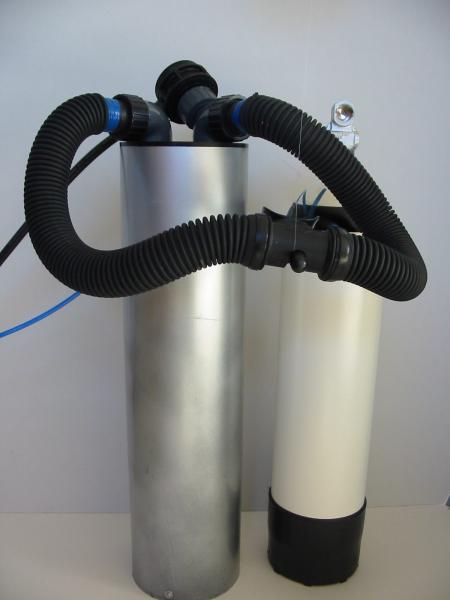 This picture gives an idea about the size of the unit compared to a 7 liter steel cylinder.

The Counterlungs of the SCR are integrated. There is NO second bellow inside.
Gas addition by needle valve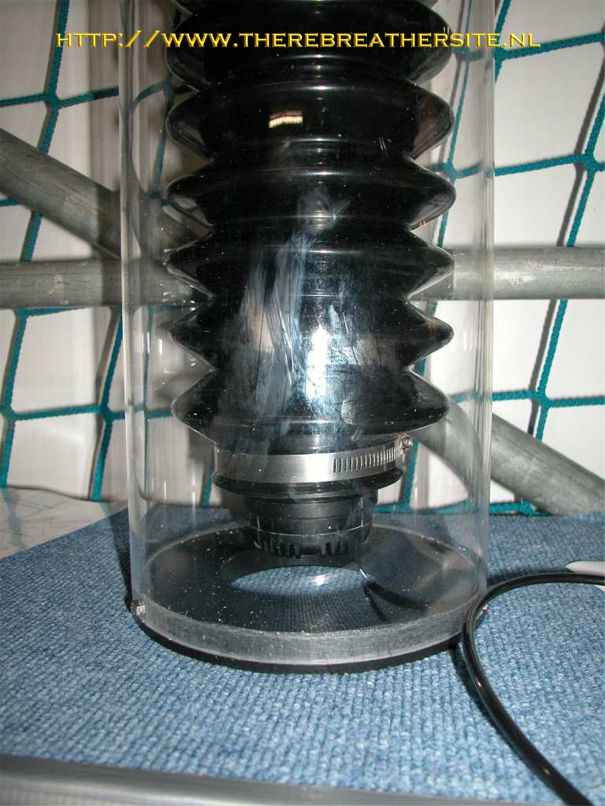 Overpressure valve on the bottom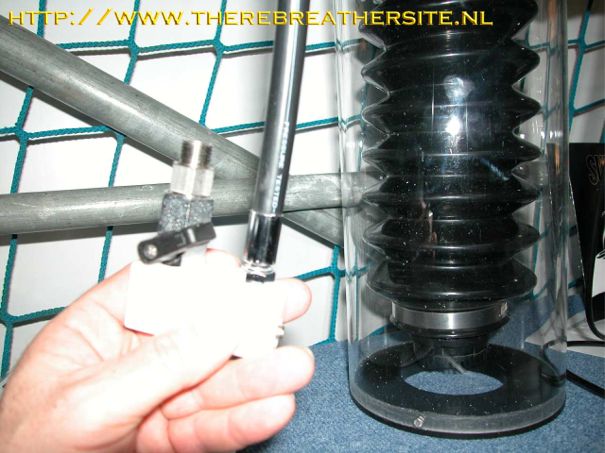 simple one gas addition block with integrated needle valve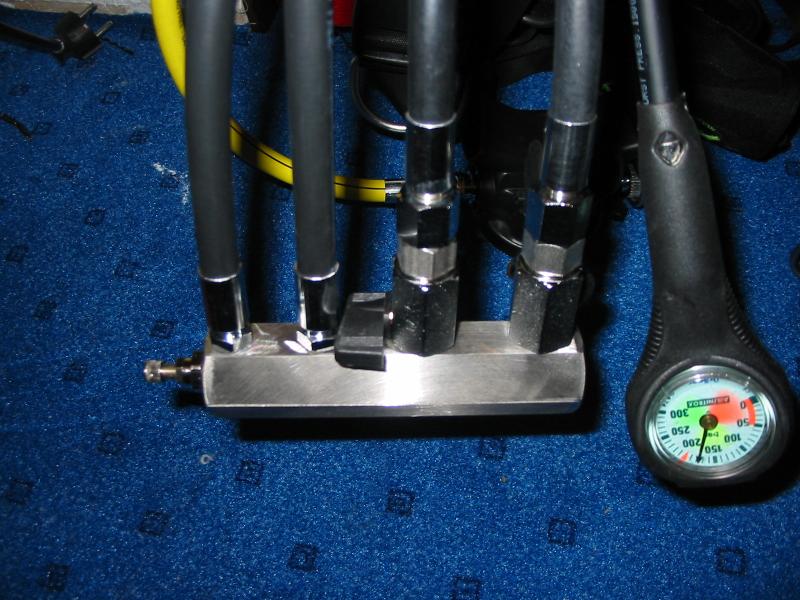 Dual gas inlet manifold with needle valve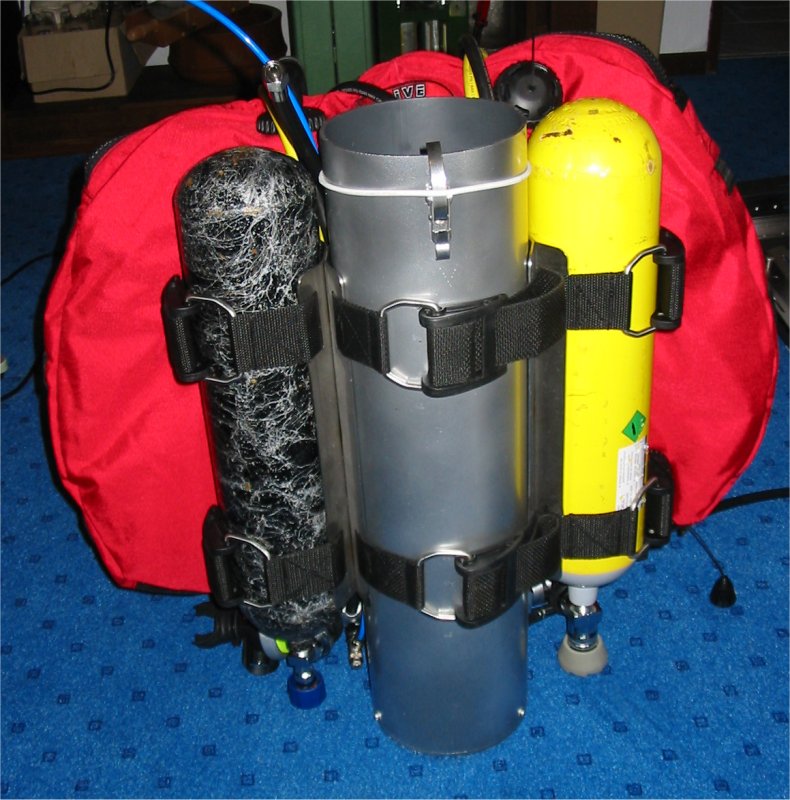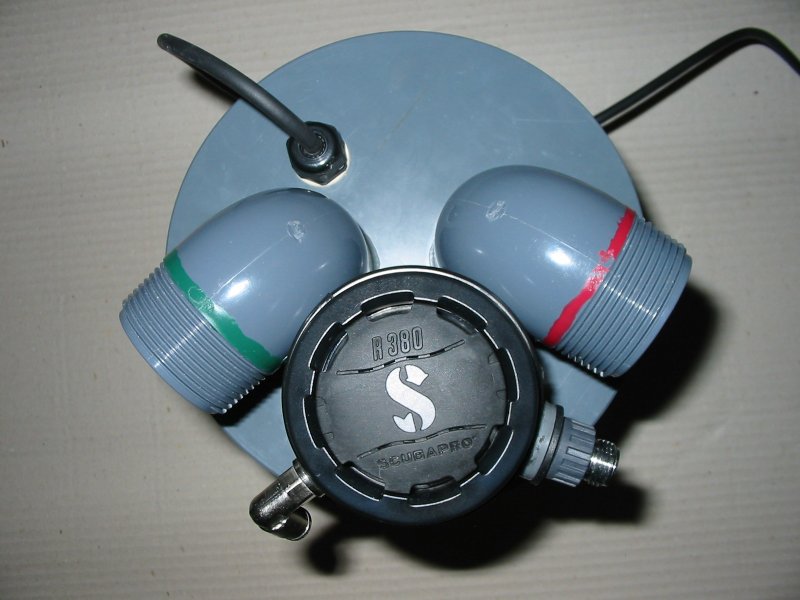 Scrubberparts
The unit is prepared to be conected to a VR 3. Connecting more cells is possible!
PO2 measurement with standard components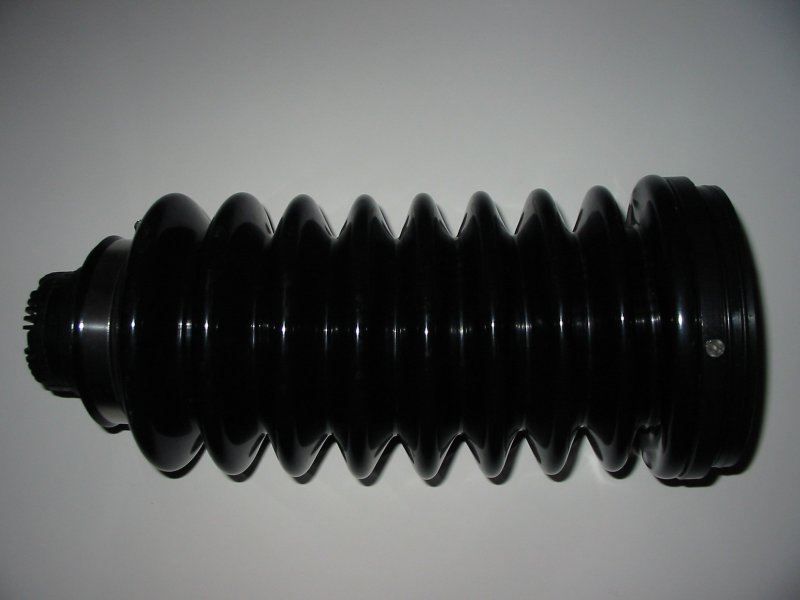 The very strong bellow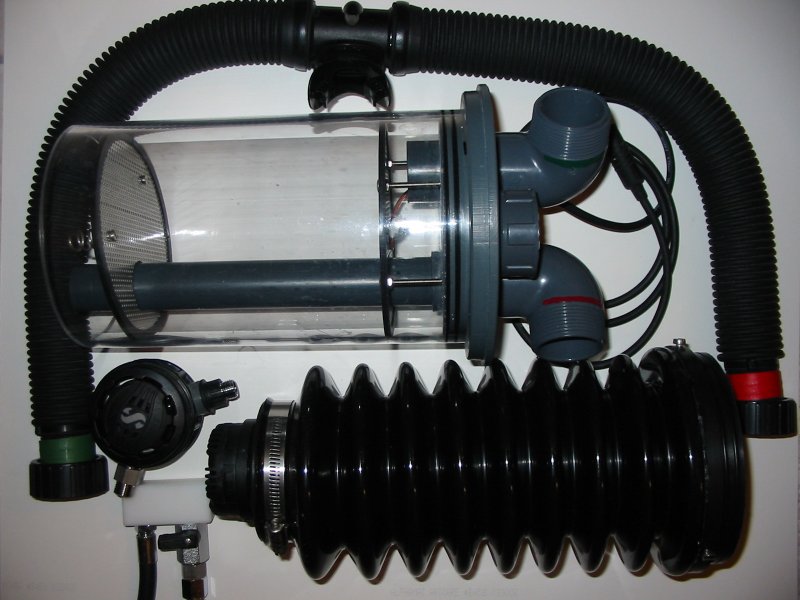 The components together
I hope Holger will further improve his design and realize his goal. It would mean a step forward in the rebreather world.