Just before Boot 2005 I received an email from Matthias Pfister. He asked me to visit him and take a look at his new RON rebreather. I contacted him and was fortune to meet him. Matthias showed me his RON (rebreather ohne name = rebreather without a name) and highly impressed me with the superior quality of his machine.
Additional info can be found here: Http://www.ron-ger.de
Here for a starter are some data:
Name: RON

Type: Passive Semi Closed Passive Addition Rebreather

Working principle: Fixed Ratio*

Size: diam. 180 mm height 645 mm

Weight without sofnolime 11,5 kg

Scrubber volume 3 kg, variable filling possible

Counterlung volume: 4 liter

Ratio: 10%

Gassupply: redundant, by switchblock

Configuration: variable

Price about euro 5400 - 6000


*Fixed ratio: Each time the diver is breathing, a fixed volume is dumped by the inner bellow (there is another bellow in the visible bellow). The inhaled oxygen percentage changes with depth. The deeper the diver goes, the closer the inhaled oxygen percentage gets to the drive gas.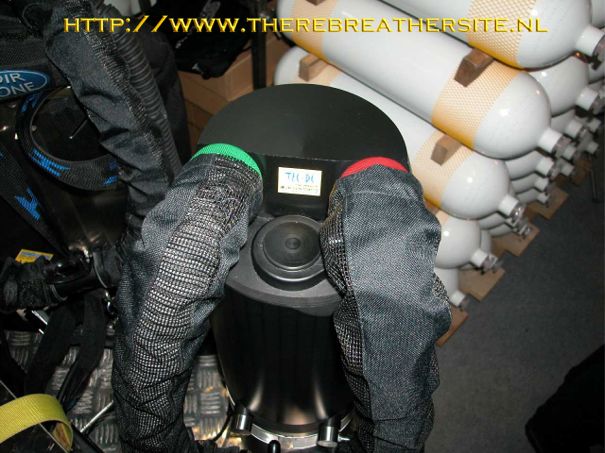 The unit is distributed by Tec-DC Web http://www.tec-dc.de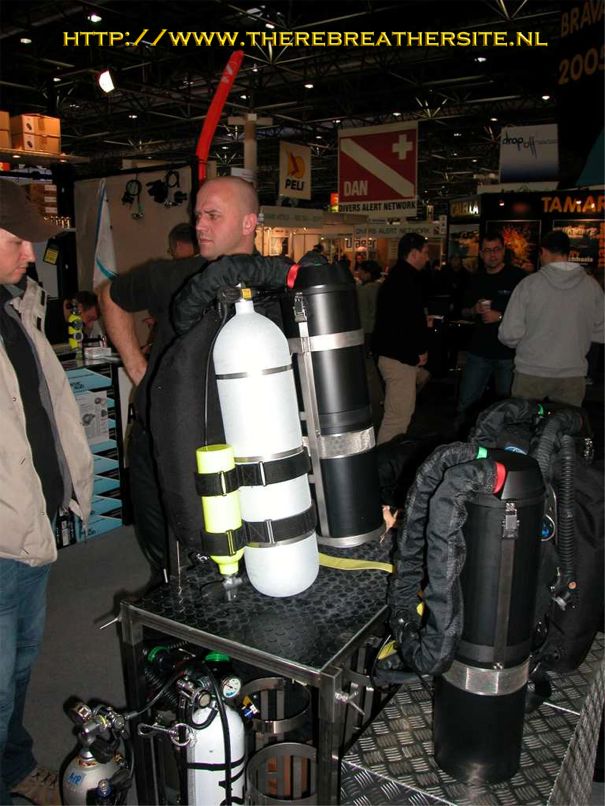 Matthias Pfister on the right, informing interested divers..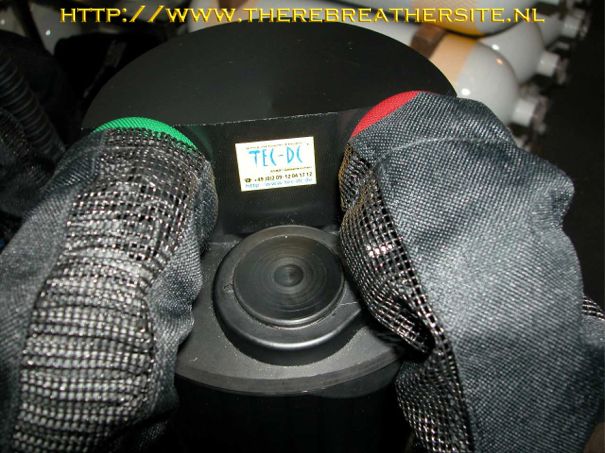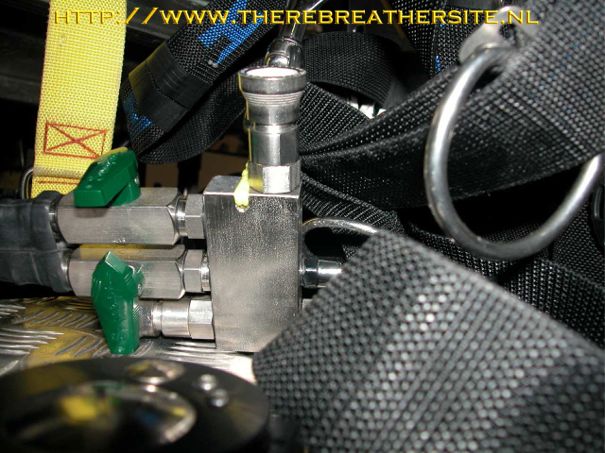 Distribution block (Swagelock)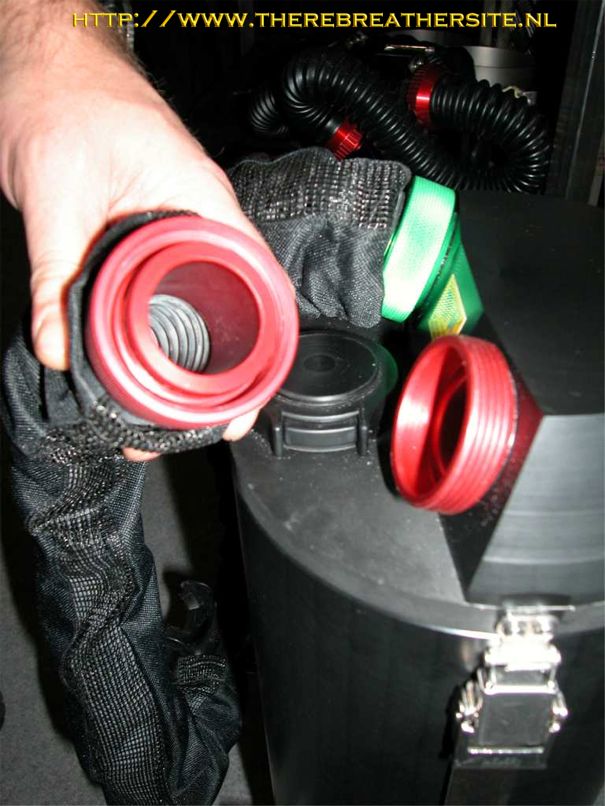 FGT type hose connectors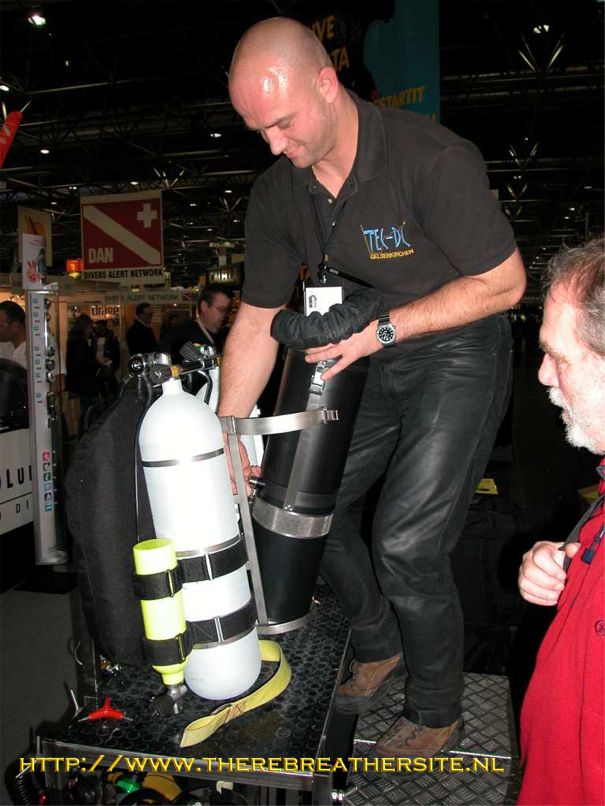 OK, ok I'll show you the details.... on the right, Rob Postma my CC trainer.
Check the smart connecting system. The scrubber can be filled without taking the rig from the set.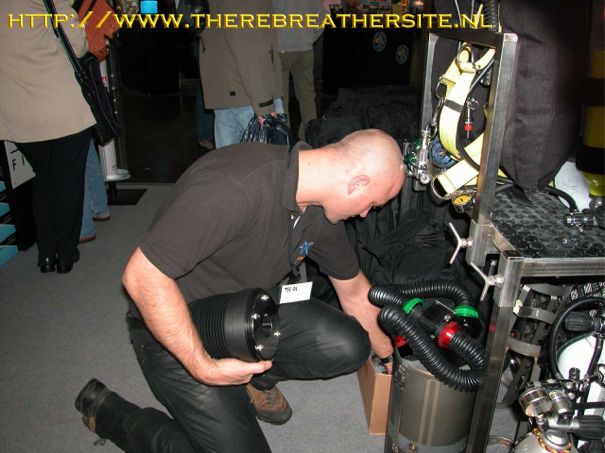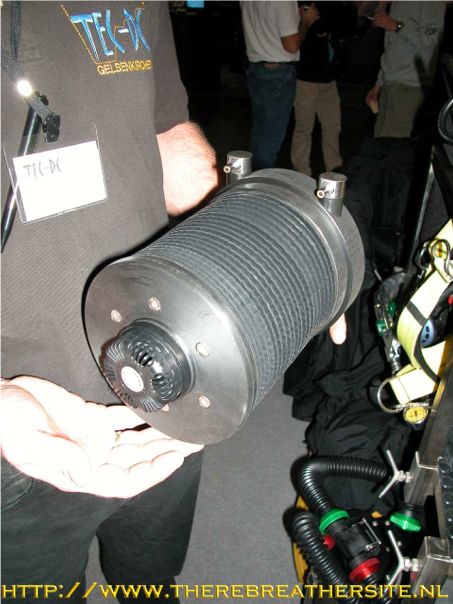 The bellows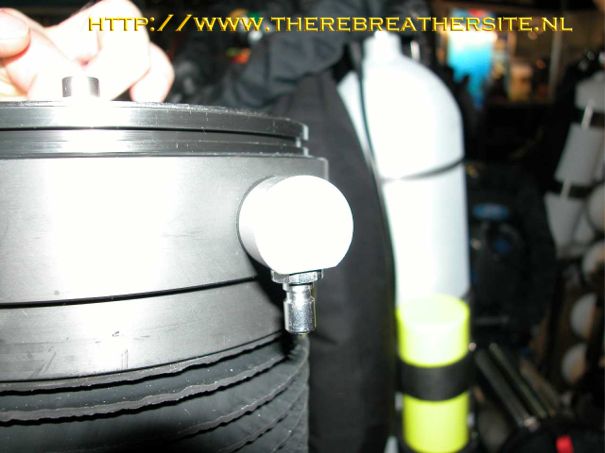 Swiveling gas connectors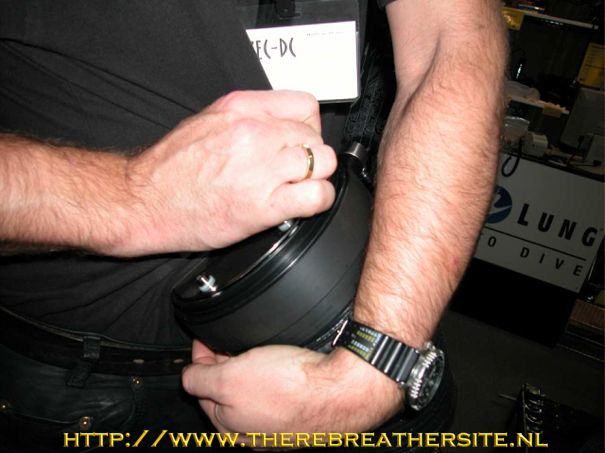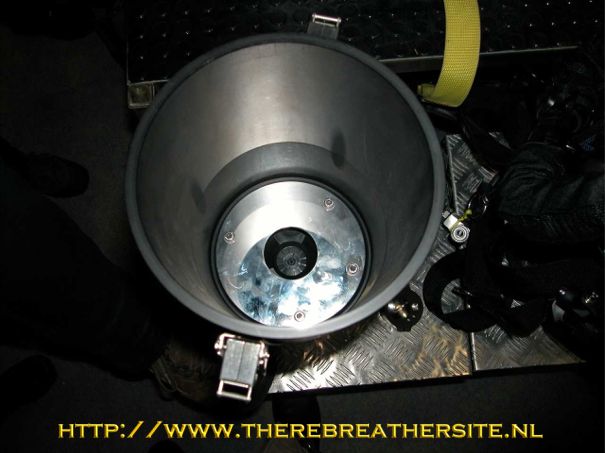 all used materials are top-quality!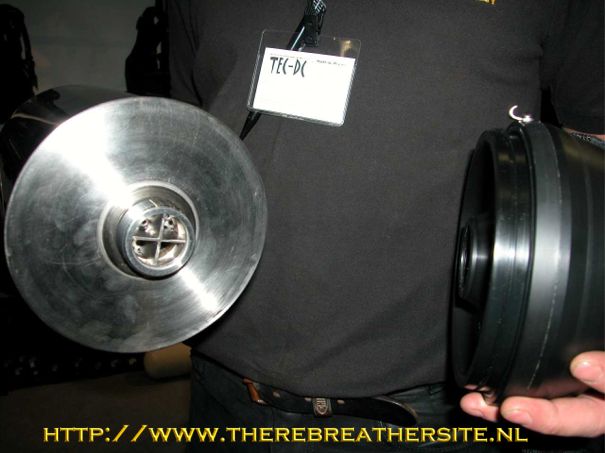 The stainless steel scrubber and connection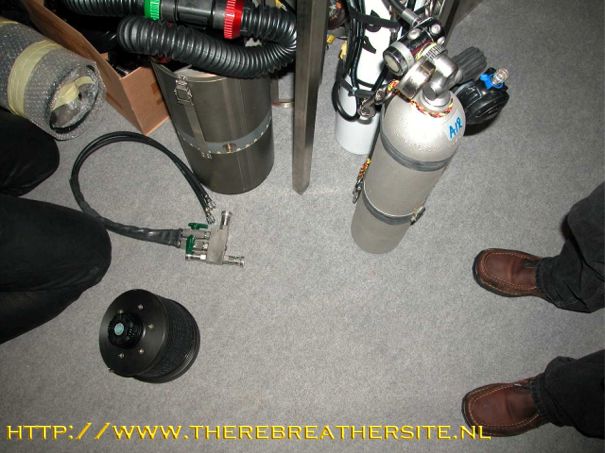 On top, the older version. Before the RON was finished, all started with the KR200 in 2002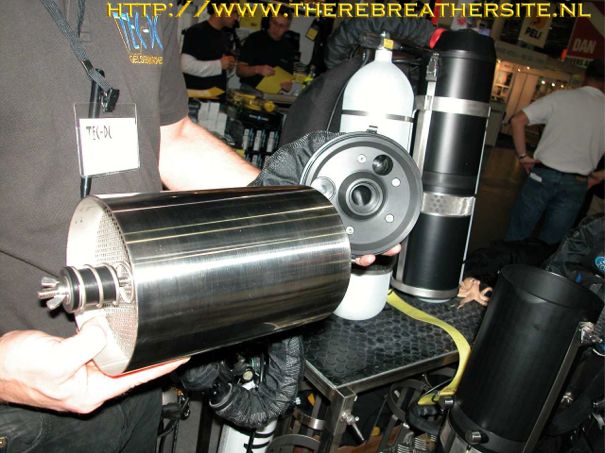 Scrubber
All additional questions can be sent to Matthias Pfister direct: post@ron-ger.de